International Schools of North America (SNA) provides the International Baccalaureate (IB) program continuously from Elementary to High School. The MYP is a continuation of the PYP in SNA, helping to build methodical thinking in learning, focusing on personal learning management, and creating a connection between theory and real-life situations for a strong academic foundation and comprehensive development. Let's explore the MYP and the methodical thinking of international high school students with SNA! 
1. About the MYP Programme:
The International Baccalaureate Middle Years Programme (MYP) is a curriculum framework applied in over 5000 international schools worldwide. The program is designed for students aged 11 to 16, providing a learning framework that encourages international school students to become innovative, critical thinkers, and reflective learners. Completing the MYP program is a good preparation for the International Baccalaureate Diploma Programme (DP). 
At SNA, the MYP emphasizes intellectual challenges and encourages students to connect their academic studies with real-life situations. This promotes the development of communication skills, cultural understanding, and participation in global issues with the essential qualities required of young citizens – future global leaders. The aim of the MYP program is to: 
Build confidence in managing one's own learning

 

Integrate learning with real-life situations, connecting the classroom to the wider world

 

Prepare for success in the International Baccalaureate DP program

 

Develop a positive learning culture, where students are engaged and motivated to excel

 

Develop an understanding of global challenges and a commitment to act as responsible citizens.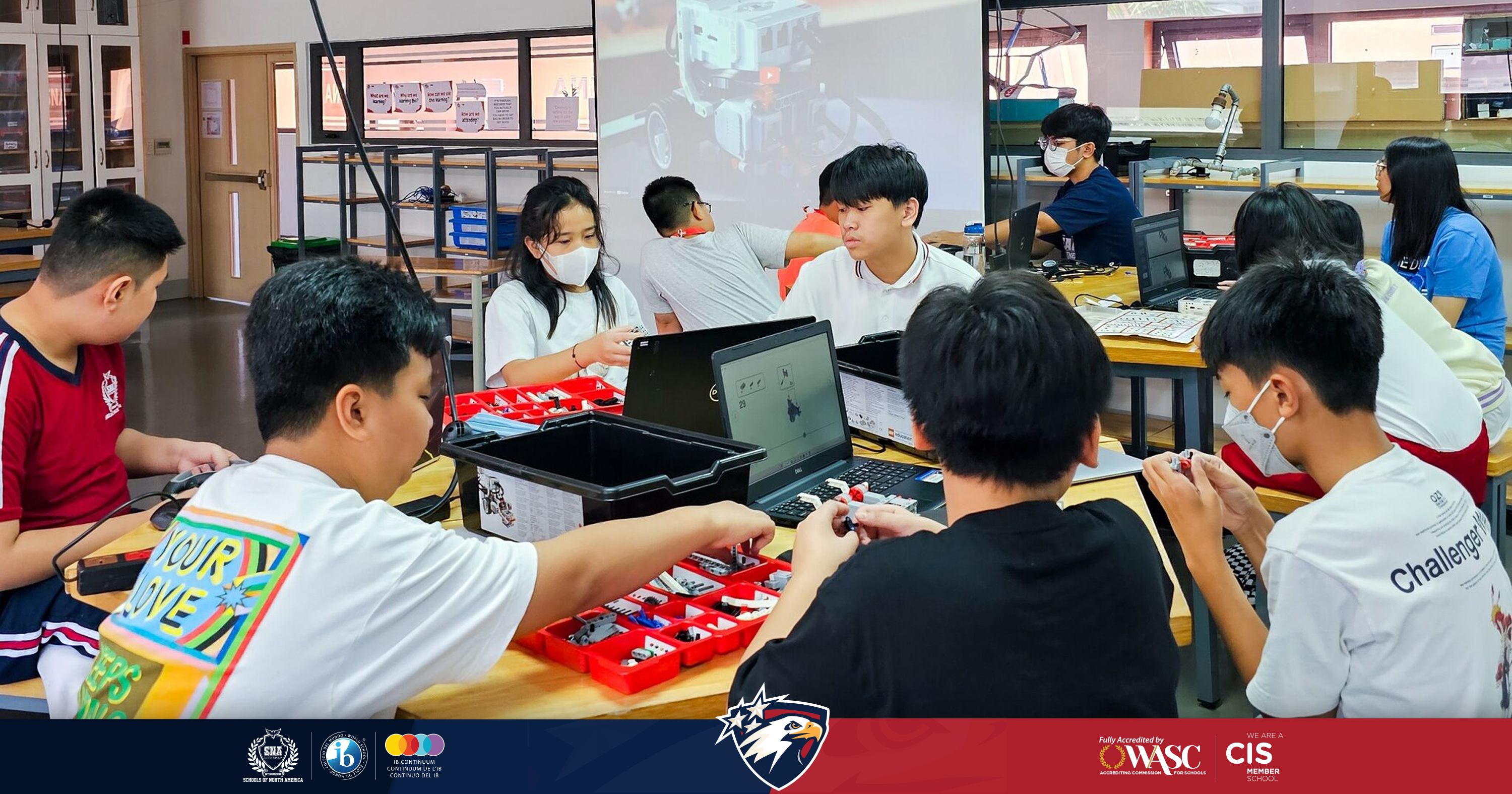 The International Baccalaureate Middle Years Program (MYP) includes eight subject groups: 
Language and Literature

 

Acquisition of language

 

Individuals and societies

 

Sciences

 

Mathematics

 

Arts

 

Design

 

Physical and health education

 
Student mastery of knowledge requires at least 50 hours of instruction for each subject group per academic year. In the 4th and 5th years, students can choose courses from six of the eight subject groups, providing flexibility for students to meet their learning needs in the future. 
2. Methodical thinking in the learning process: 
In the MYP program's 8 subject groups, students are encouraged to develop methodical thinking throughout the learning process. For students in the MYP program, they understand how to perceive the essence of a problem and learn how to solve problems instead of just focusing on answers. Students are taught to answer the questions "How?" and "Why?". This means that students will have a more methodical approach to learning, with higher critical thinking, sensitivity, and creativity. These are the qualities that major universities look for in a student. 
The International Baccalaureate Middle Years Programme (MYP) helps students develop specific skills and knowledge in each subject, as well as the integration and connection of skills and knowledge between subjects through inquiry-based learning with students at the center. At SNA, students develop personal understanding, new awareness of themselves, and community responsibility reinforced by the following learning methods: 
Approaches to learning equip students with learning skills by developing research skills, critical and creative thinking, communication, collaboration, and self-management. Developing and applying social, thinking, research, communication, and self-management skills helps students learn how to learn.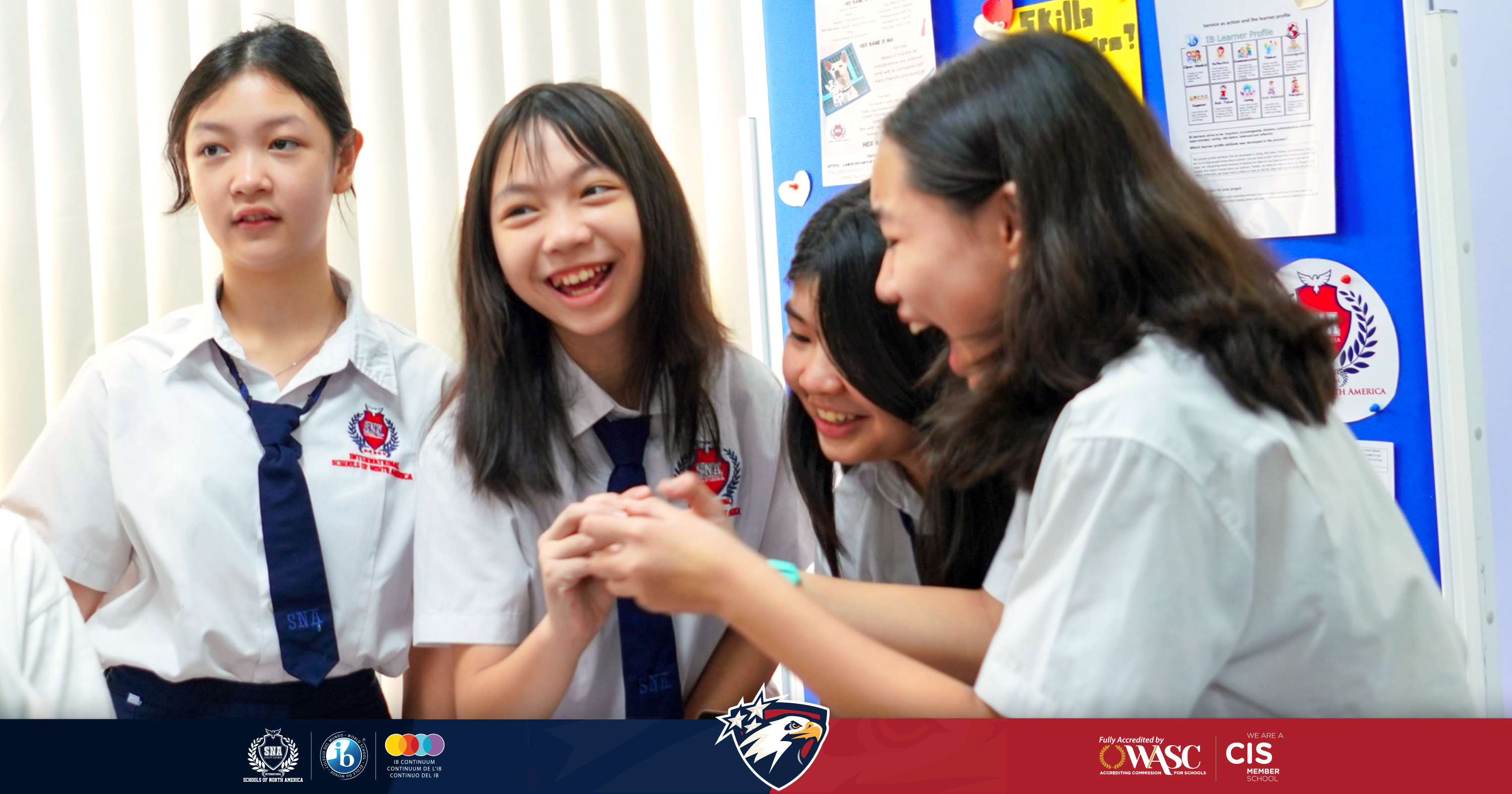 Main concepts and related concepts are big ideas that are specific to each subject as well as related to other subjects. In the MYP program, students use concepts as tools to research and explore issues and perspectives that are important to individuals, communities, and the world, and to comprehensively analyze knowledge. 
The global context helps international students understand the correlation and importance of learning to understand humanity and share the responsibility of protecting the planet. Students learn best when learning experiences are placed in a specific context and relate to their lives as well as the experiences of the world that they have accumulated. Using global contexts, MYP students develop an understanding of their shared humanity and share the responsibility of protecting the planet through appropriate explorations in the following areas of development: 
Identity and relationships

 

Personal and cultural expression

 

Orientation in space and time

 

Scientific and technological innovation

 

Fairness and development

 

Globalization and sustainability.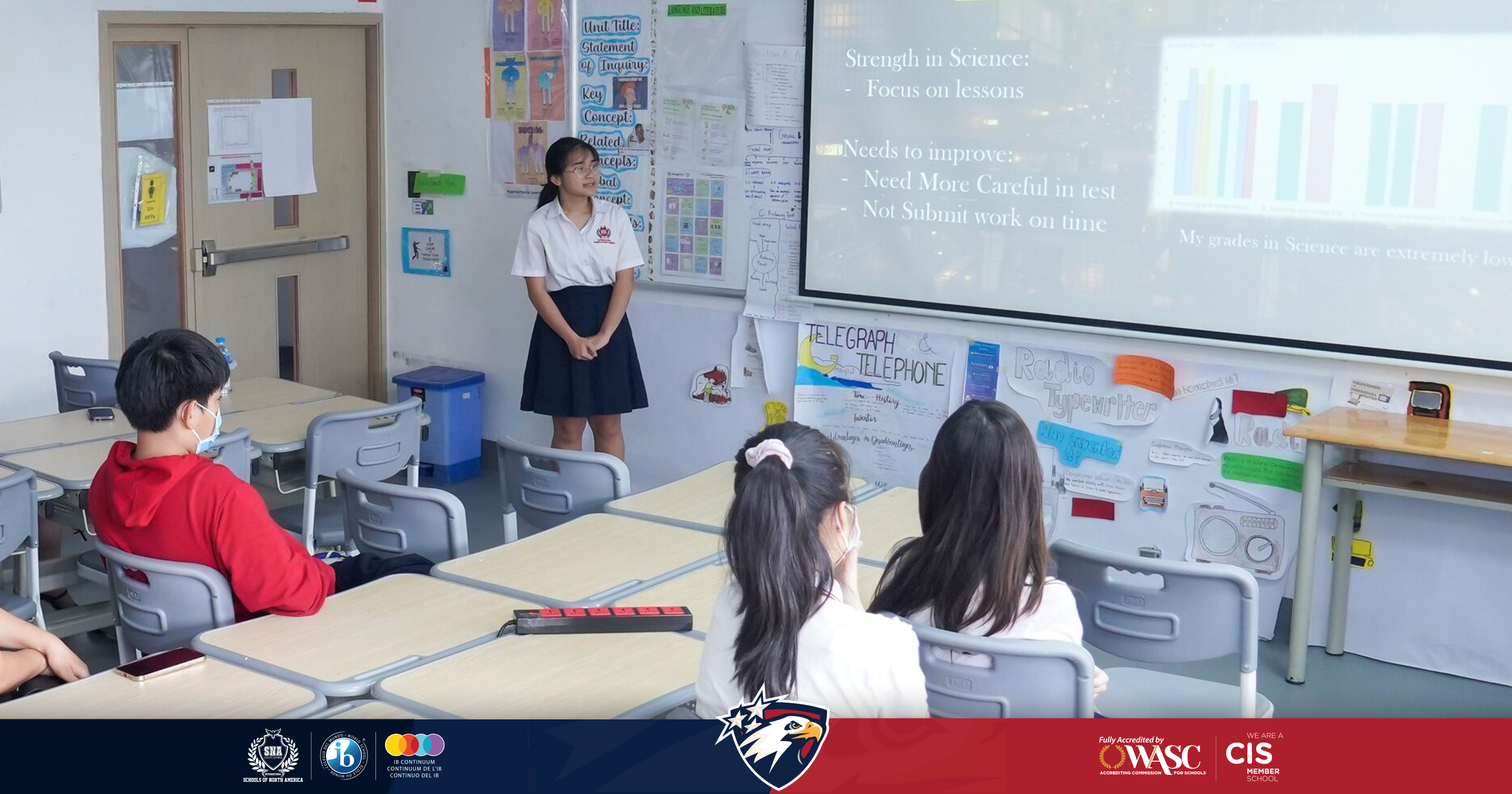 Focusing on developing methodical thinking will provide a solid foundation for students to approach knowledge, solve problems, and prepare for the International Baccalaureate Diploma Programme. From there, future leaders at SNA can independently analyze knowledge comprehensively for themselves in both local and global contexts. 
For detailed information of the IB programmes at SNA, please contact the hotline: 0964 466 014 or via this link https://sna.edu.vn/register-for-consultations/