? Getting into college is more than just taking the SAT or ACT. You have to fill out applications, build your portfolio, write college admissions essays, get recommendations, and in some cases go through a college admissions interview.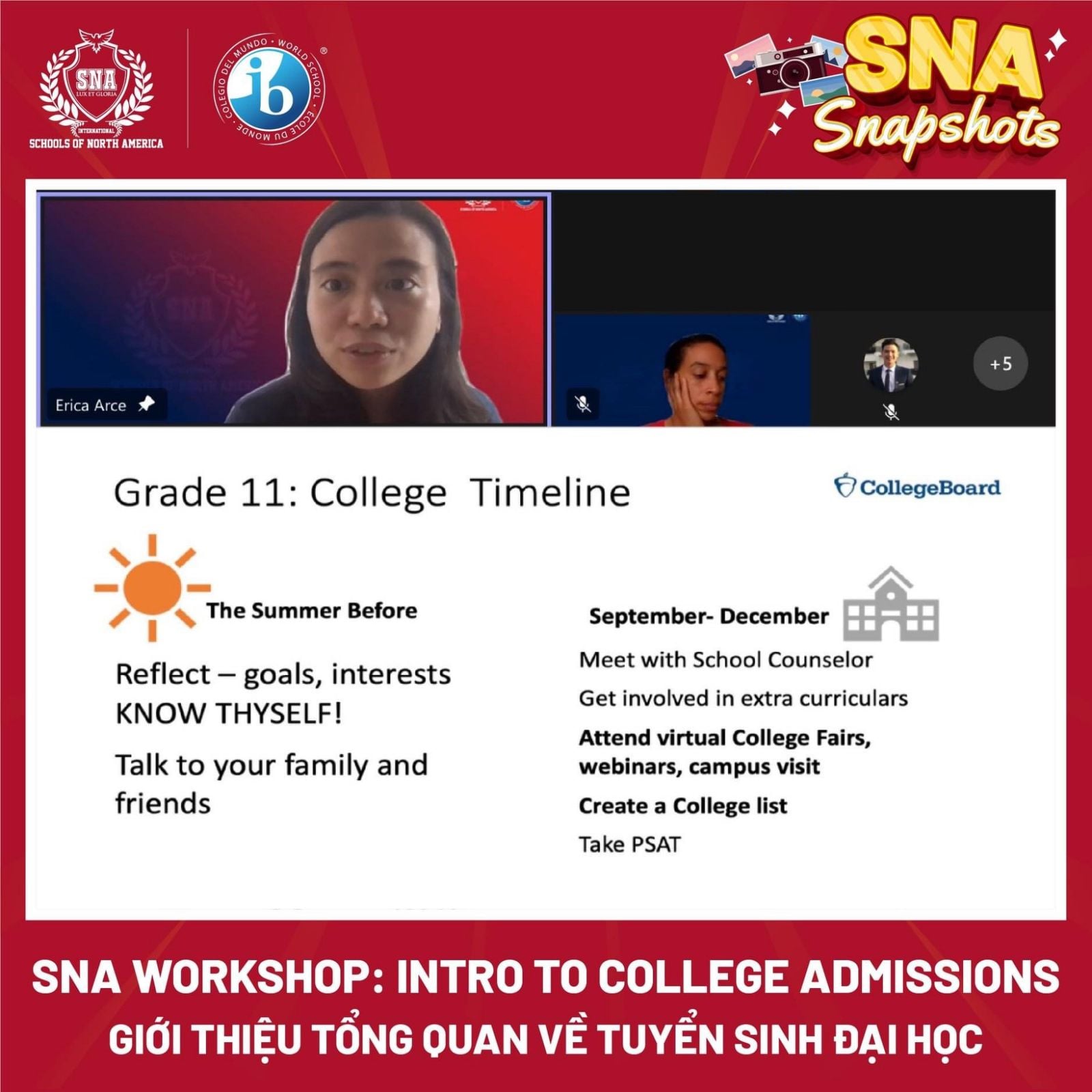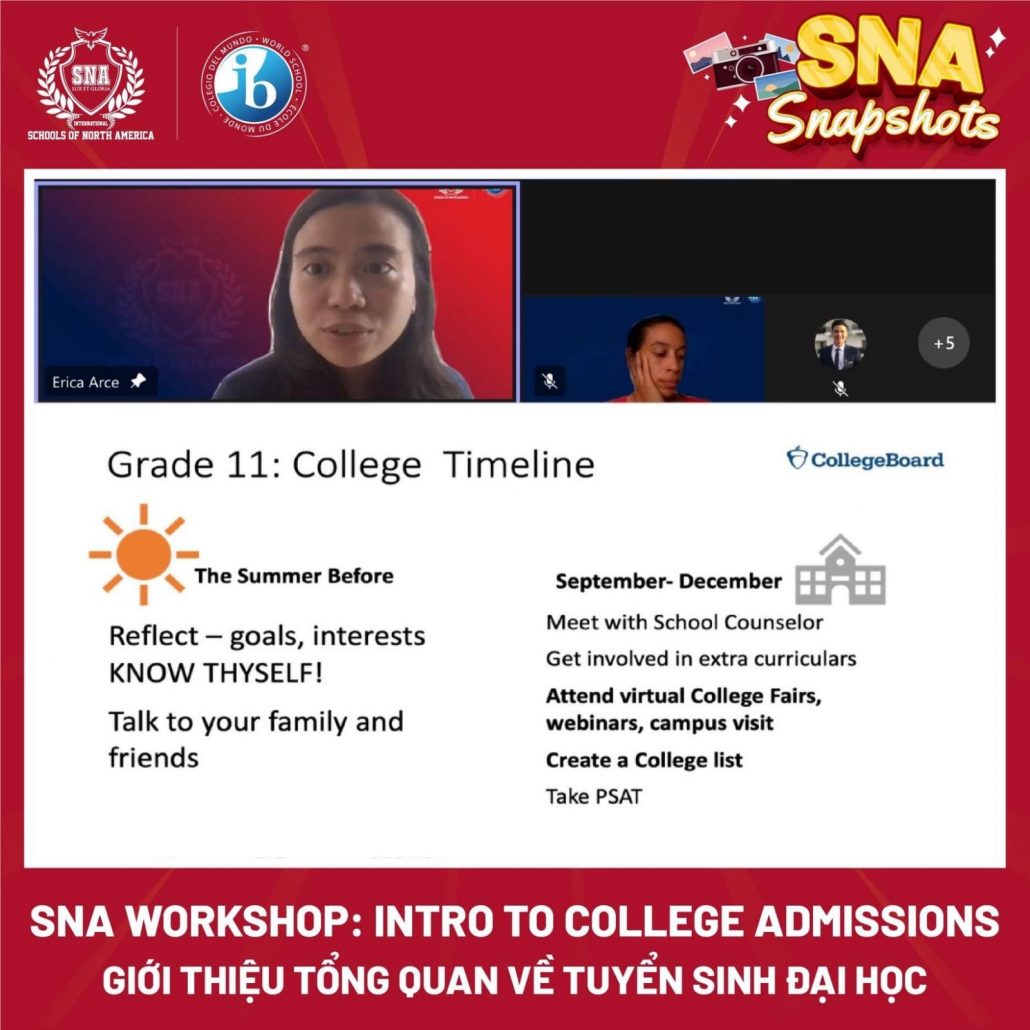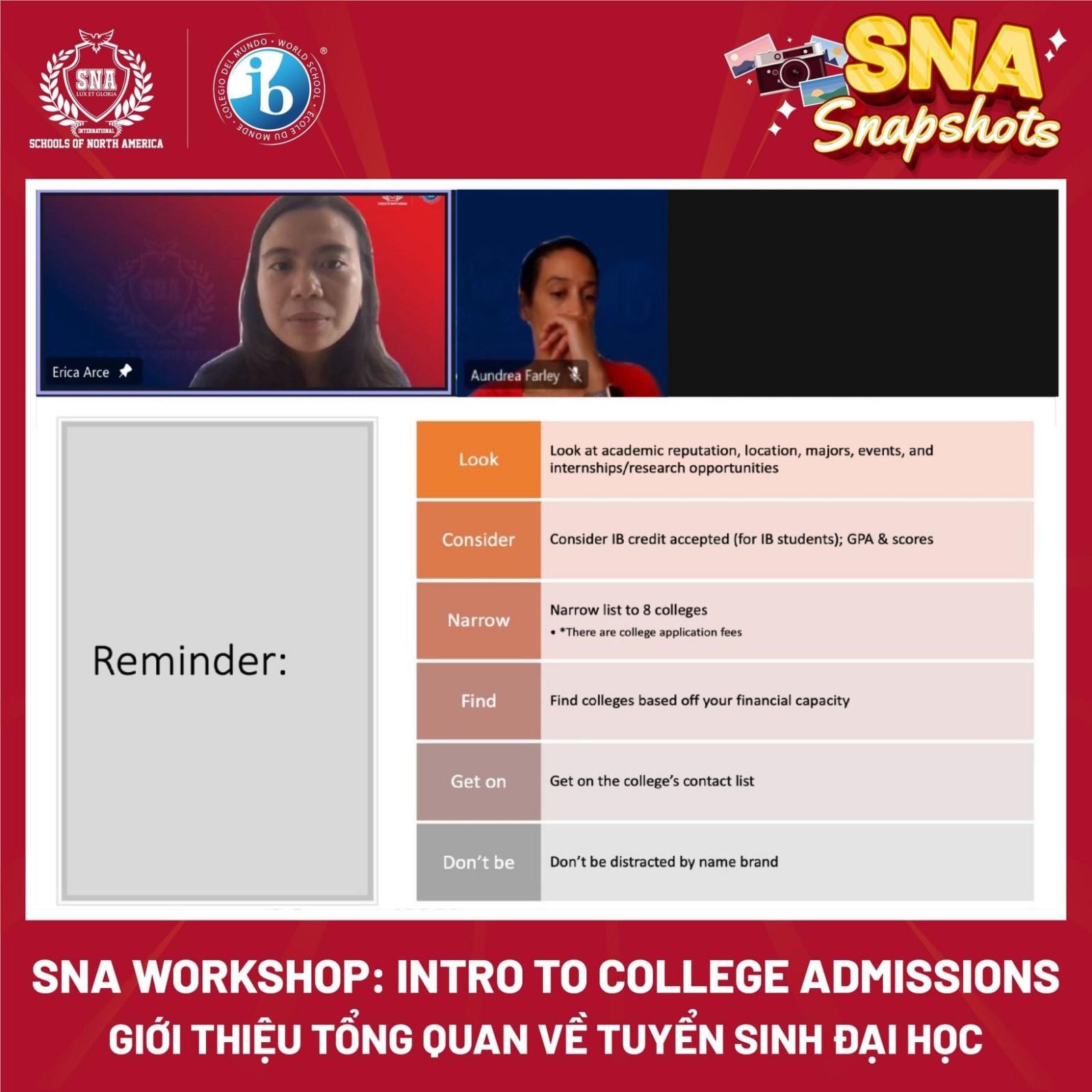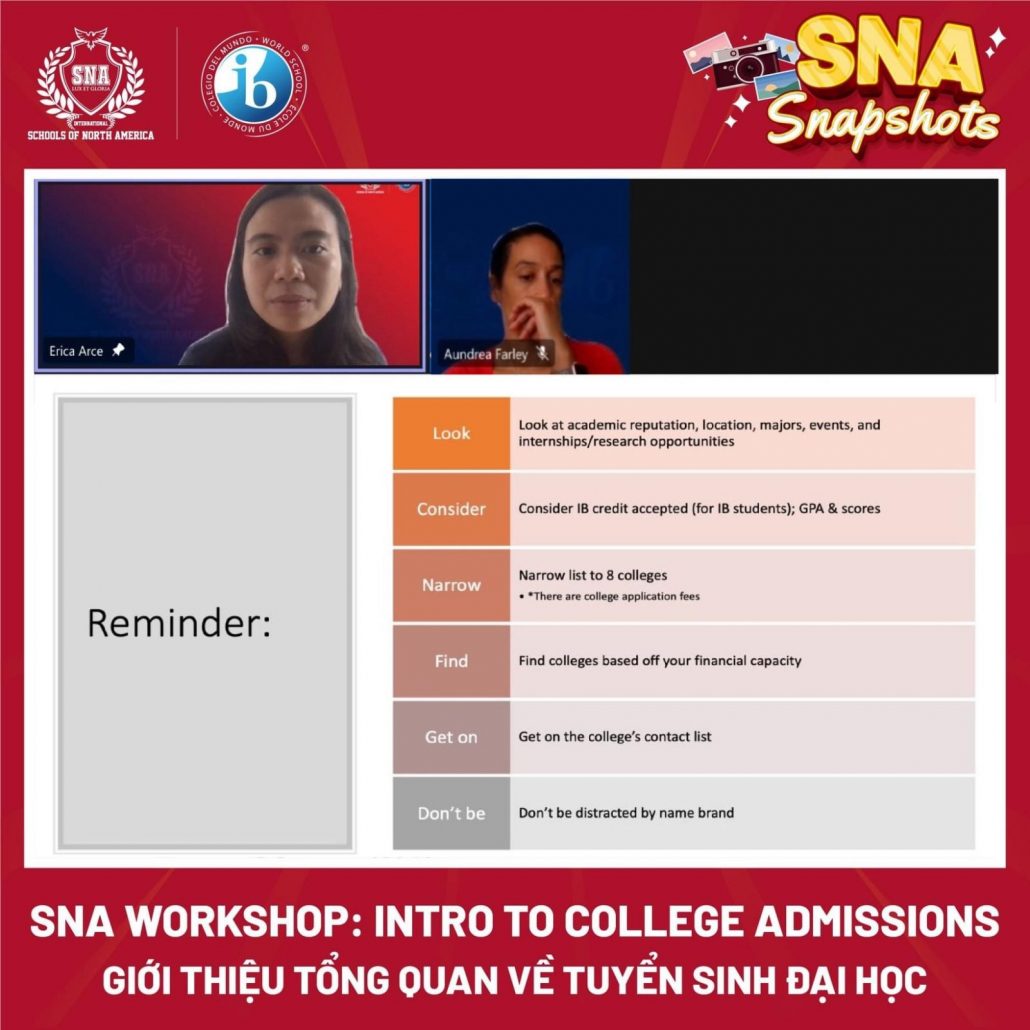 ? That's why our Student Support Services Department at SNA has organized an INTRO TO COLLEGE ADMISSION WORKSHOP to give promising young students the best practices, guidance, and top tips for successfully navigating through the college application process.
Some main points were covered today by Ms. Erica Arce – Well-being & Careers Counselor:
✅Grade 11 & Grade 12's college application timeline
✅How to find the right college fit?
✅What factors are important for the application process?
✅What do Admissions Officers look for in an applicant?
✅Grade 10's college checklist
We would like to thank Ms. Erica for your great guidance and those who attended the workshop today! If you want to learn more about the college application process, don't miss our next workshop that will take place on Monday, November 22 next week!
———
??Follow SNA at:
• Website: https://localhost/html/
• Fanpages: https://www.facebook.com/snavietnam
• Instagram: https://www.instagram.com/snaibnamsaigon/
• Youtube: https://www.youtube.com/SchoolsNorthAmerica