Vietnam has come a long way and effectively established an Early Childhood Education (ECE) system despite the challenges and obstacles posed by its history. The changes made to the curriculum and pedagogy are particularly significant, moving away from teacher-centered approaches and towards child-centered education that emphasizes learners' full potential. Over the last seven decades, ECE in Vietnam has undergone numerous curriculum revisions and pedagogical shifts, reflecting the country's historical background and economic limitations.  
As a result of these efforts, the International Schools of North America (SNA) Saigon South Campus – a member of Nguyen Hoang Group – was founded in 2005. Over 18 years of establishment, SNA has built a complete international education ecosystem from Primary to High School, aiming to train young talents to become future leaders and global citizens.
As of May 2022, SNA Saigon South Campus was thrilled to receive full authorization for all 3 IB programmes and are 1 of only 6 IB Continuum Schools in Vietnam. Continuum schools are so called due to the fact that they are authorized to deliver three IB programmes: the Primary Years Programme, the Middle Years Programme, and the Diploma Programme.
STRIVE TO EMPOWER THEM 
The International Schools of North America is committed to its vision of using student learning as the foundation for everything we do within the school community.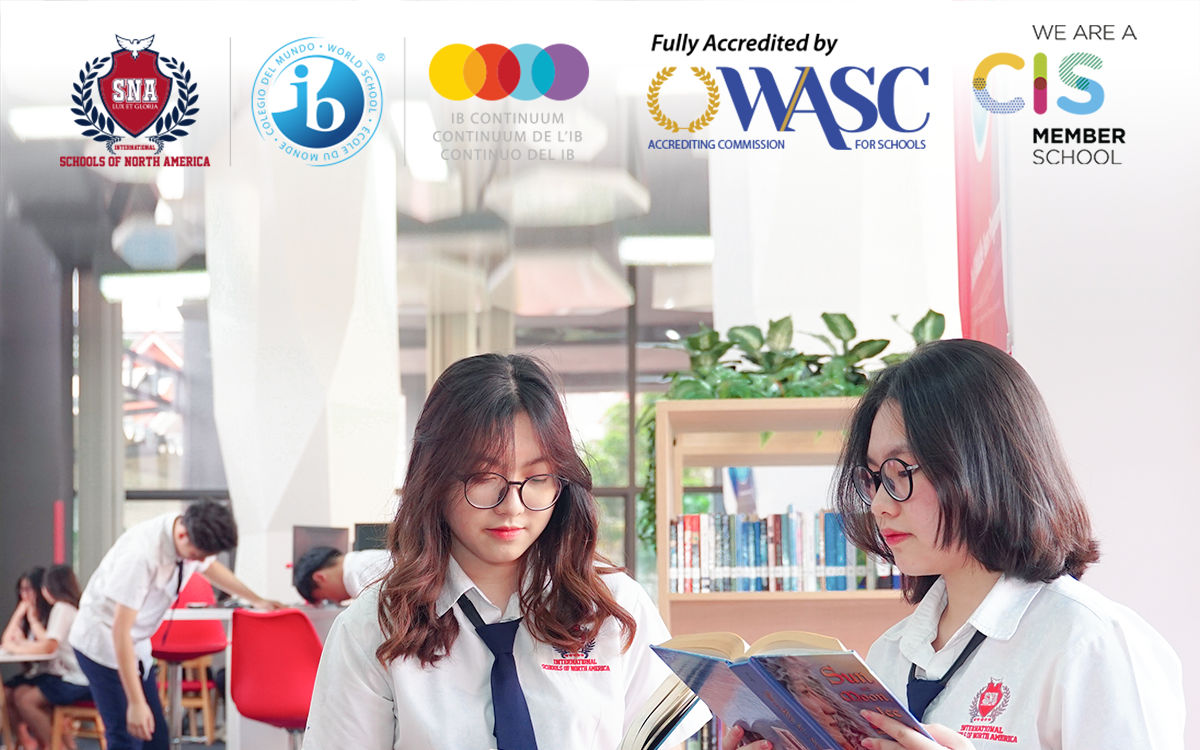 At SNA, the institute strives to empower the students with the skills, values, and knowledge that enable them to believe in their capacity to lead, walk their own path, and know how it feels to learn, discover, and experience. The IB learner profile attributes are a mirror image of the SNA educational beliefs and values. Therefore, they are the central part of all the teaching and learning practices.
GLOBAL CURRICULUM  
International Schools of North America (SNA) Saigon South Campus is not an American school as the name might hint at. Rather, SNA is a truly global international school that values a broader prospective for every member of its learning community. The school offers a truly global curriculum derived from a number of global curriculums which provide a more balanced global rigor instead of focusing on one country's model. This, along with its IB framework, prepares all of the students' choice in their future studies and life and living abroad in the future.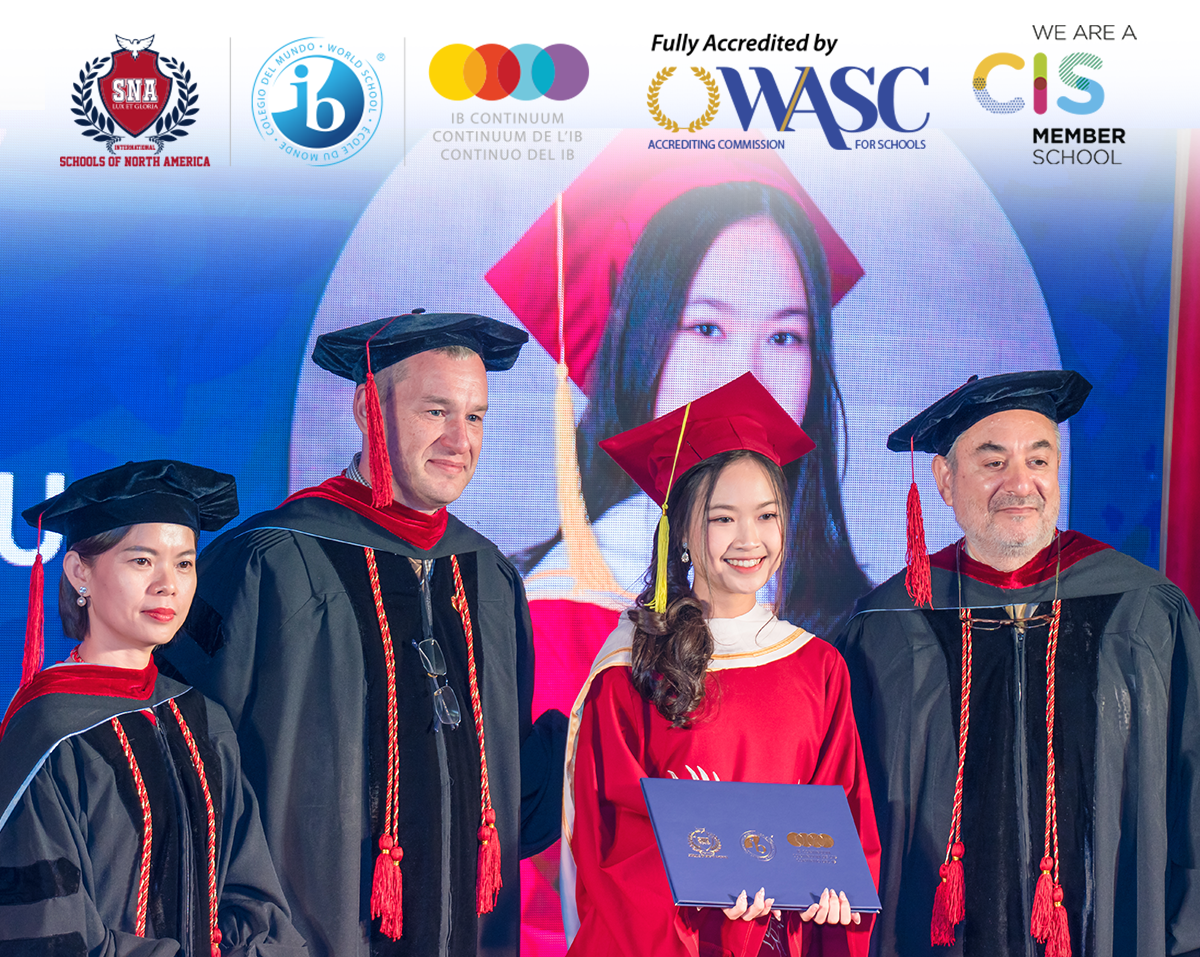 JOINING HAND WITH EXTERNAL STAKEHOLDERS  
SNA works with outside parties to provide the very best offerings from the community and has a purposefully established system of offerings for courses and programs internally as well. SNA is a well-designed facility offering virtual golf, swimming, greenhouse, and much more. The school works alongside Harvard Young Leaders to provide students with the necessary leadership foundation to promote their future success. It also offers a unique support system within SNA for both intervention and language support providing a co-teaching push-in model to ensure all learners receive every opportunity for the best learning and development possible.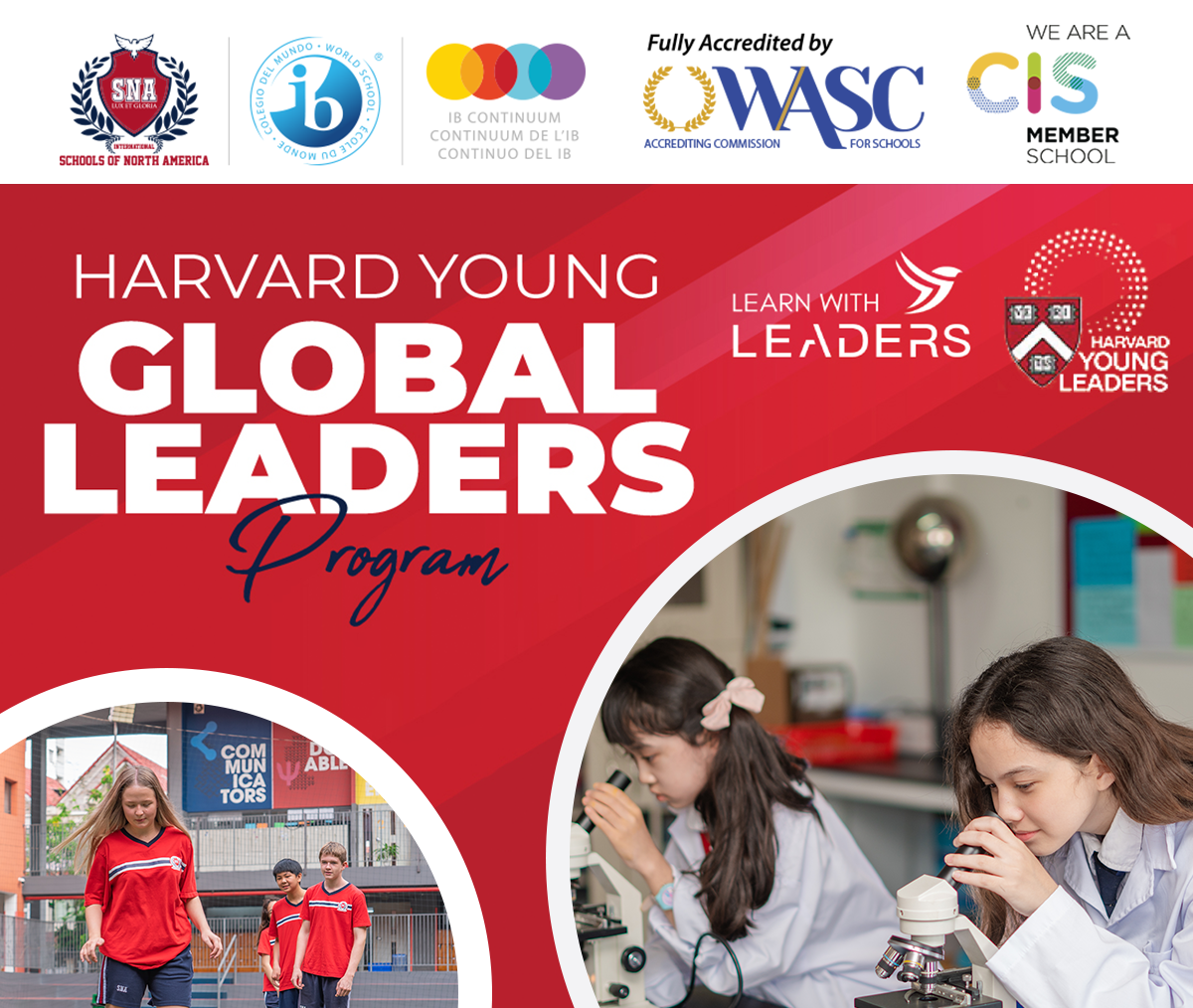 Critical thinking and personal growth skills are crucial components of the learning process at SNA. SNA's future leaders are not only knowledgeable, but also have a profound awareness of people and the world around them.
PLETHORA OF EXCITING EVENTS 
Not wanting to waste the summer, The International School of North America (SNA) is launching the best summer programme yet, complete with a plethora of exciting events centred on the theme: EAGLES OF THE PLANET 
SNA's Summer Program, like the image of the sky warriors – Eagles, provides students with four essential elements: knowledge, experience, creativity, and courage to confidently occupy the vast and colorful world with innumerable wonderful memories and joyful laughter through a variety of amazing extra-curricular activities in summer courses.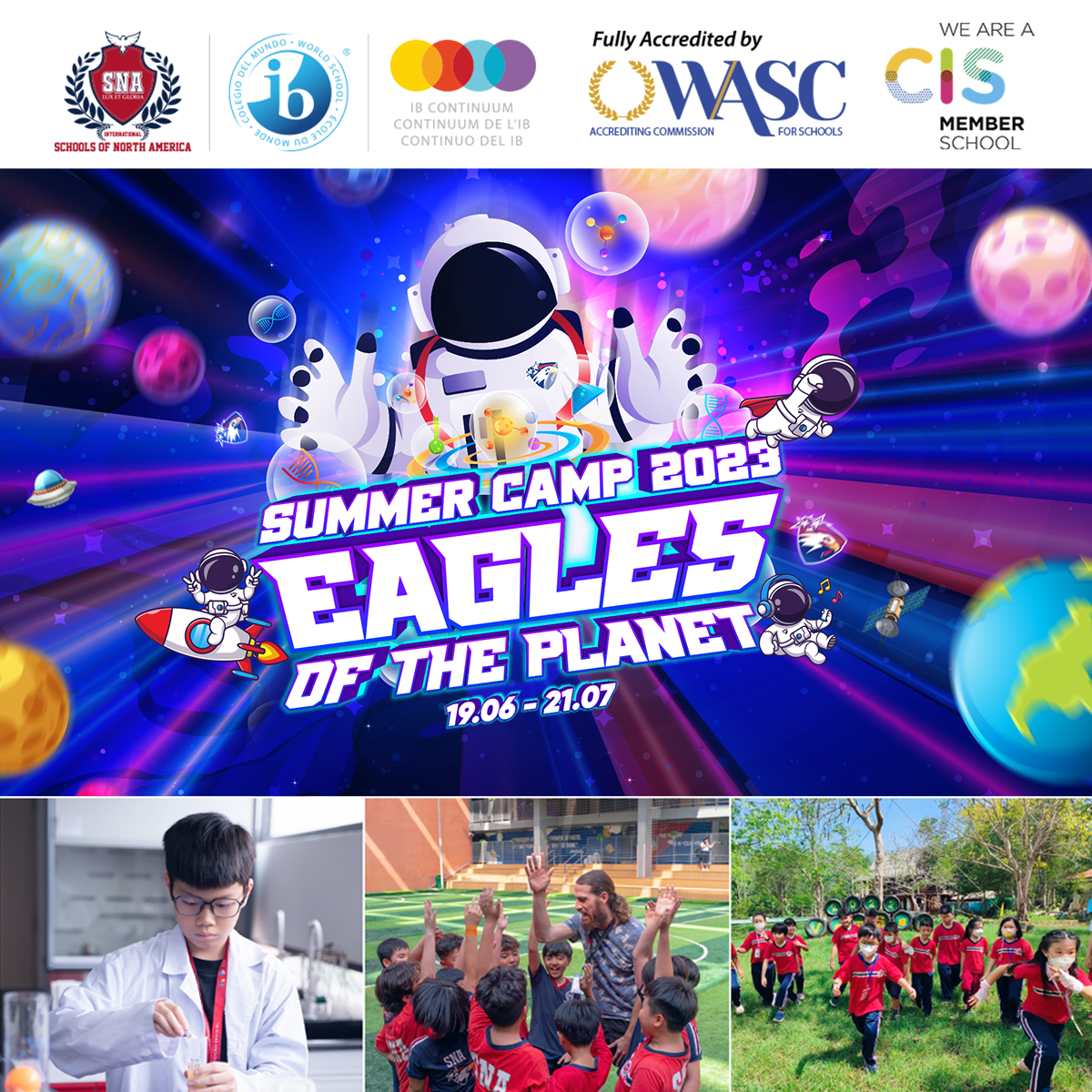 International Schools of North America (SNA) Saigon South Campus is a progressive educational model that provides a hands-on approach to learning where students are active participants rather than passive recipients of information. SNA is a learning environment that promotes supervised exploration in learning that is both meaningful and authentic. 
VALUING CONCEPTUAL METHODS  
SNA employs a number of strategies to ensure the quality of education. The first is motivating all students which leads to engagement in learning. If students are motivated to come to school, it is rooted in the foundation the school has built to ensure the basic amenities are provided such as facilities.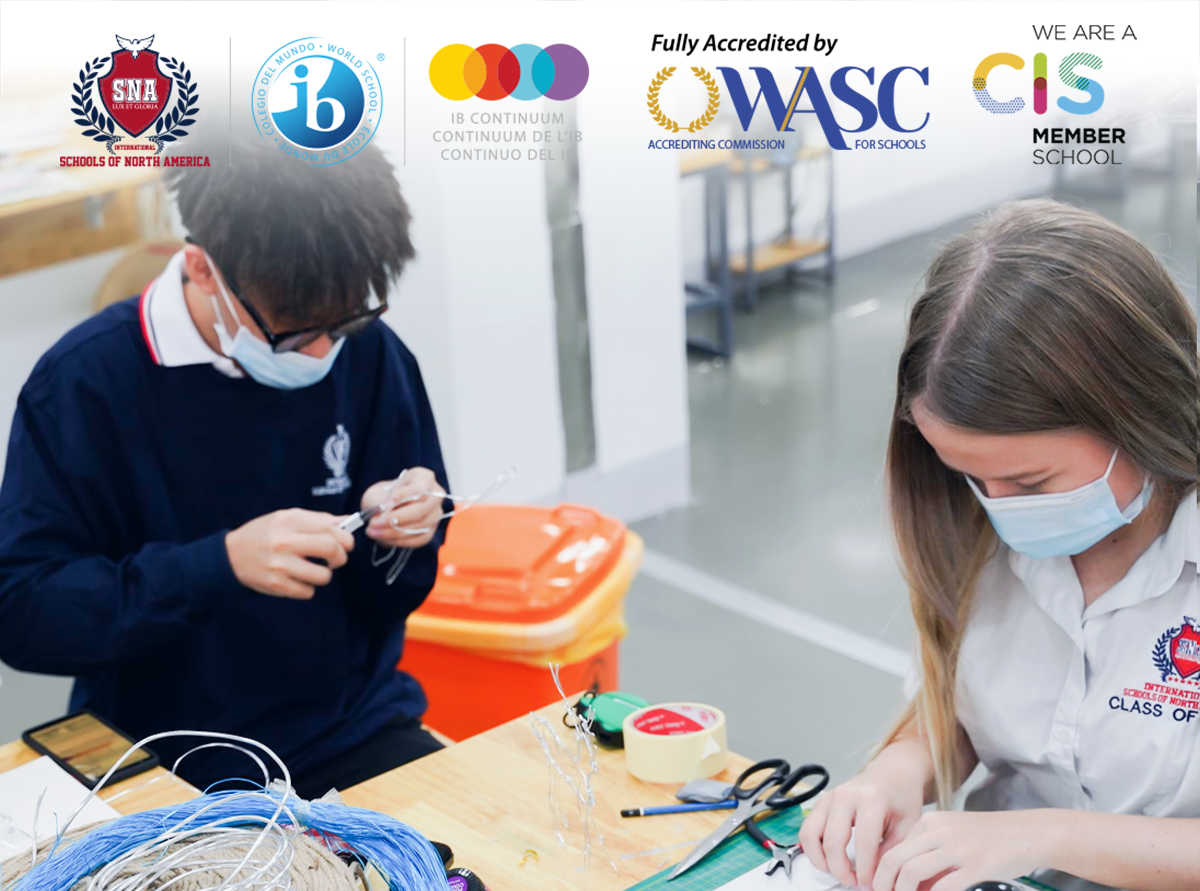 SNA is not a traditional educational model, and as a progressive model it values more conceptual methods to pedagogy rather than more traditional rote learning which helps ensure all learners remain motivated and engaged. Teachers are provided professional development, guidance, coaching, and support to ensure they are offering the very best teaching and learning strategies to ensure the highest quality of education.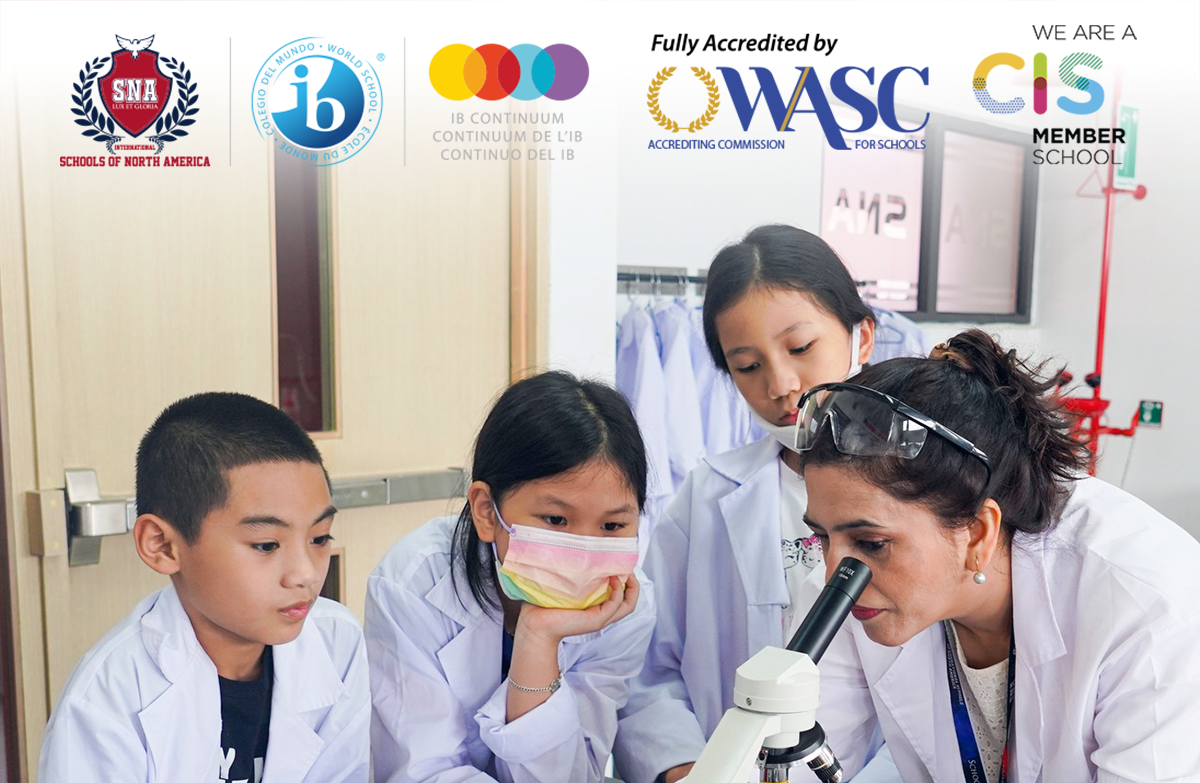 SNA also ensures that it does not compromise on quality by hiring the most qualified staff who have the ability to be the spark needed for every learner. Teachers are provided all the necessary support so they can ensure all students are learning and use triangulated assessment data to ensure decisions are made in an equitable and objective way rather than guessing at what it thinks students know and can do. All assessments at SNA include critical and higher order thinking skills so teachers are better able to evaluate the learning level of every student, and this allows them to take the necessary steps to improve in all respects.
CONSTANT INNOVATION  
Every educational institution is faced with challenges and SNA takes all challenges as a measurement of progress and growth. With a growing population of students that are faced with language difficulties, it is imperative that SNA address the needs and further develop the program infrastructure to ensure all students can succeed. SNA implements a co-teaching model with all language support staff and intervention staff and instead of self-contained classrooms offers a hybrid flexible model where all support staff go into the general education classes to provide the support for students.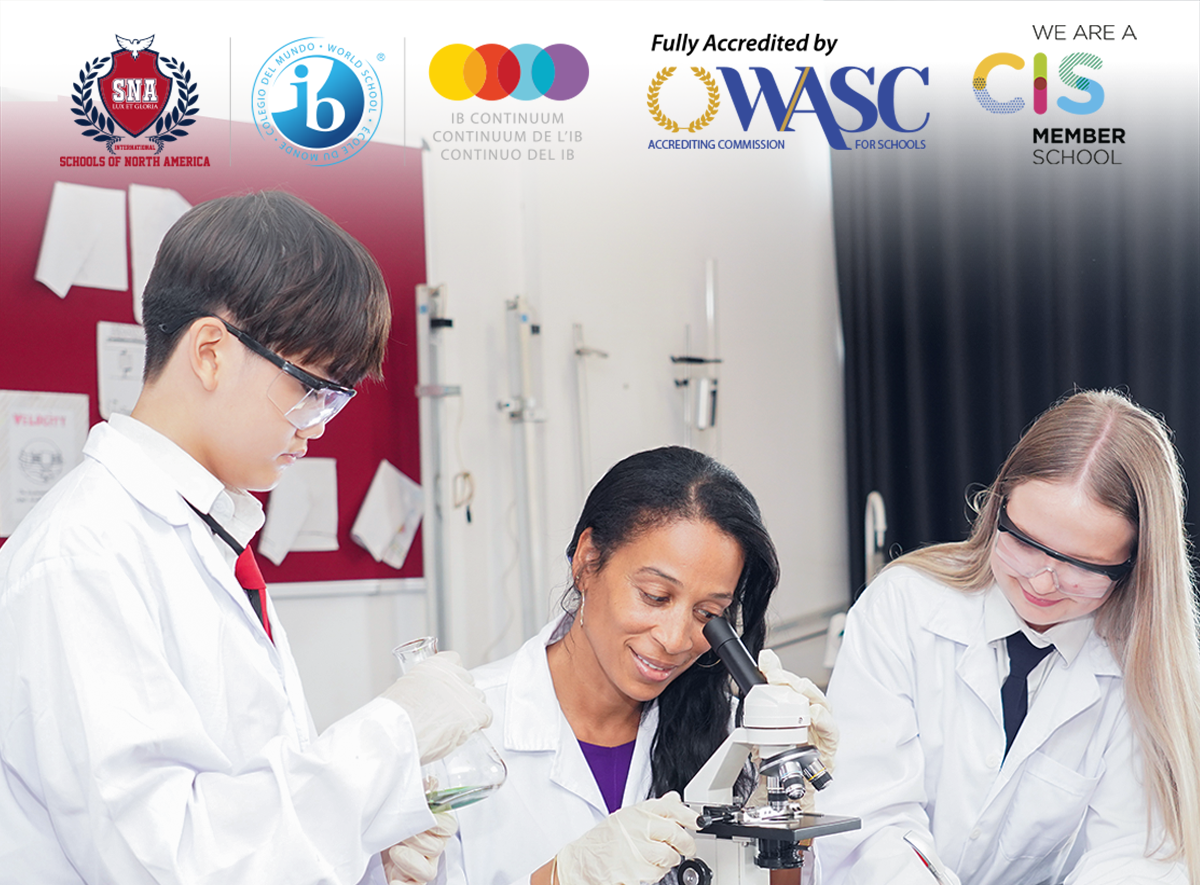 VALUING THE UNIQUENESS  
The school highly values a diverse population within SNA. It works to build global citizens who are proud of their unique identities and remain open-minded and future ready so they can easily adapt to any cultural context they might find themselves in the future.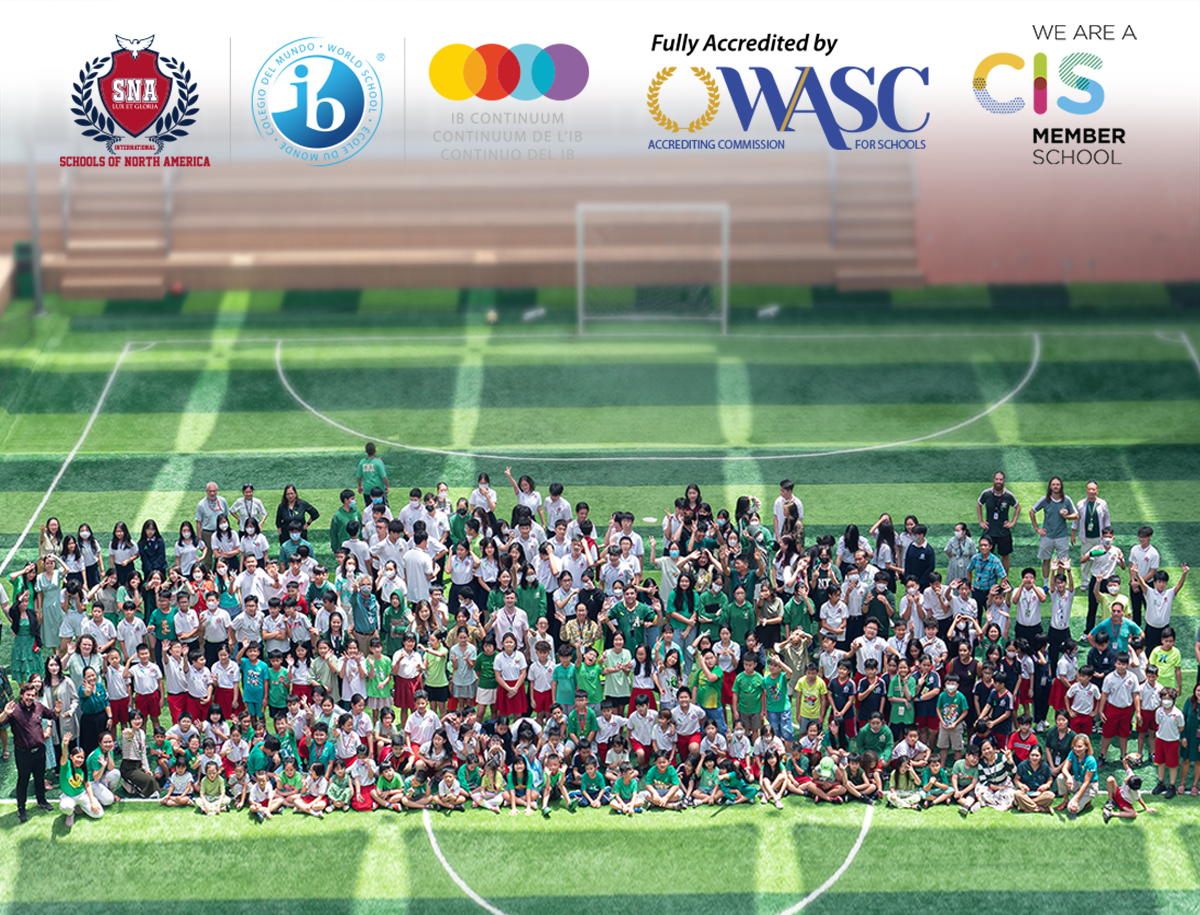 The school offers full support in social-emotional wellness and pastoral care within SNA and provides full student support within the language rich environment of the classroom. Students also have the opportunity to work with the school counsellor when they are in need. Here at SNA, the school values student voice and agency which demonstrates a value for the contributions.
made from every member of the learning community. The different perspectives offered from every member are valued and this promotes a stronger learning culture throughout the school.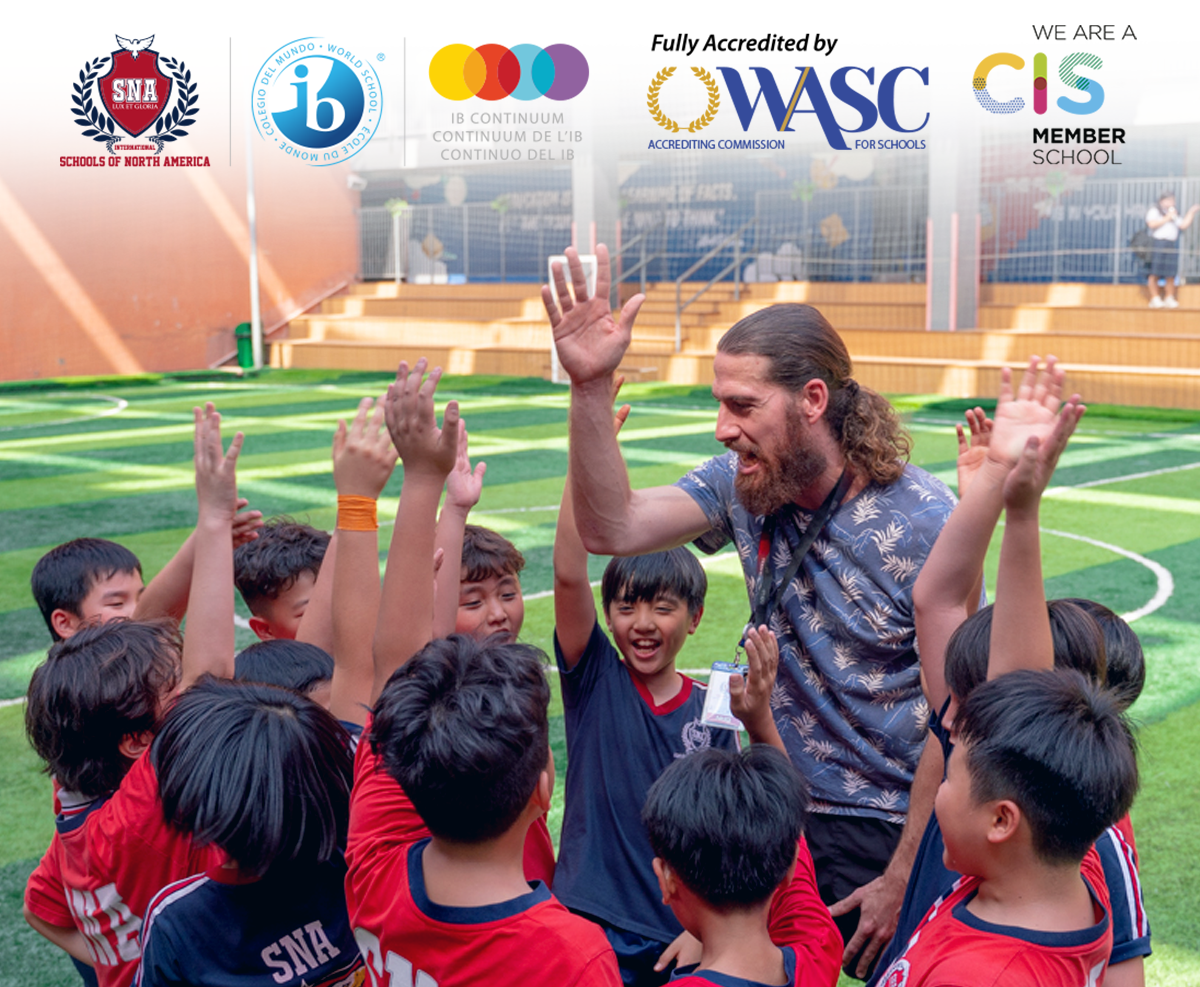 SNA offers a range of resources and support for students throughout the school. It offers full language support, intervention support for all ranges of special needs, and provide both social-emotional counselling support along with college counselling support for its upper school students. Much of the support provided by students is modelled by teachers and the school is flexible, reflective, and demonstrates active listening.
TEACHING THE VALUES OF RESILIENCE  
As a progressive educational model, SNA promotes STEM-based learning through the IB framework. This framework promotes self-directed learning through projects so students can develop their independent thinking and understand that failure is a part of learning. Instead of giving up, students are taught to reflect and adjust to keep working at a solution to whatever they are working on. As an IB school, SNA also provides every learner with hands-on opportunity because learning by doing has much more impact than simply listening and absorbing. These learning opportunities offered by SNA are established with real-life connections and collaboration and communication are both dominant features.
WIDE RANGE OF ACTIVITIES  
SNA offers a wide range of extracurricular activities for students. Many of these are teacher lead activities that are offered by both teacher and student interested such as sports, chess, cooking, music, language, and academic supports. Its SNA student council offers many other activities such as movie nights, school dances, excursions, color runs, and open mic talent shows.
SNA is an IB Continuum school that offers the PYP, MYP, and IB-DP programs. It is also WASC accredited and a member of the Council of International Schools (CIS). CIS is an independent external organization that works with schools to ensure that the guiding statements are reflective, and that SNA is continuously committed to continual self-improvement and development.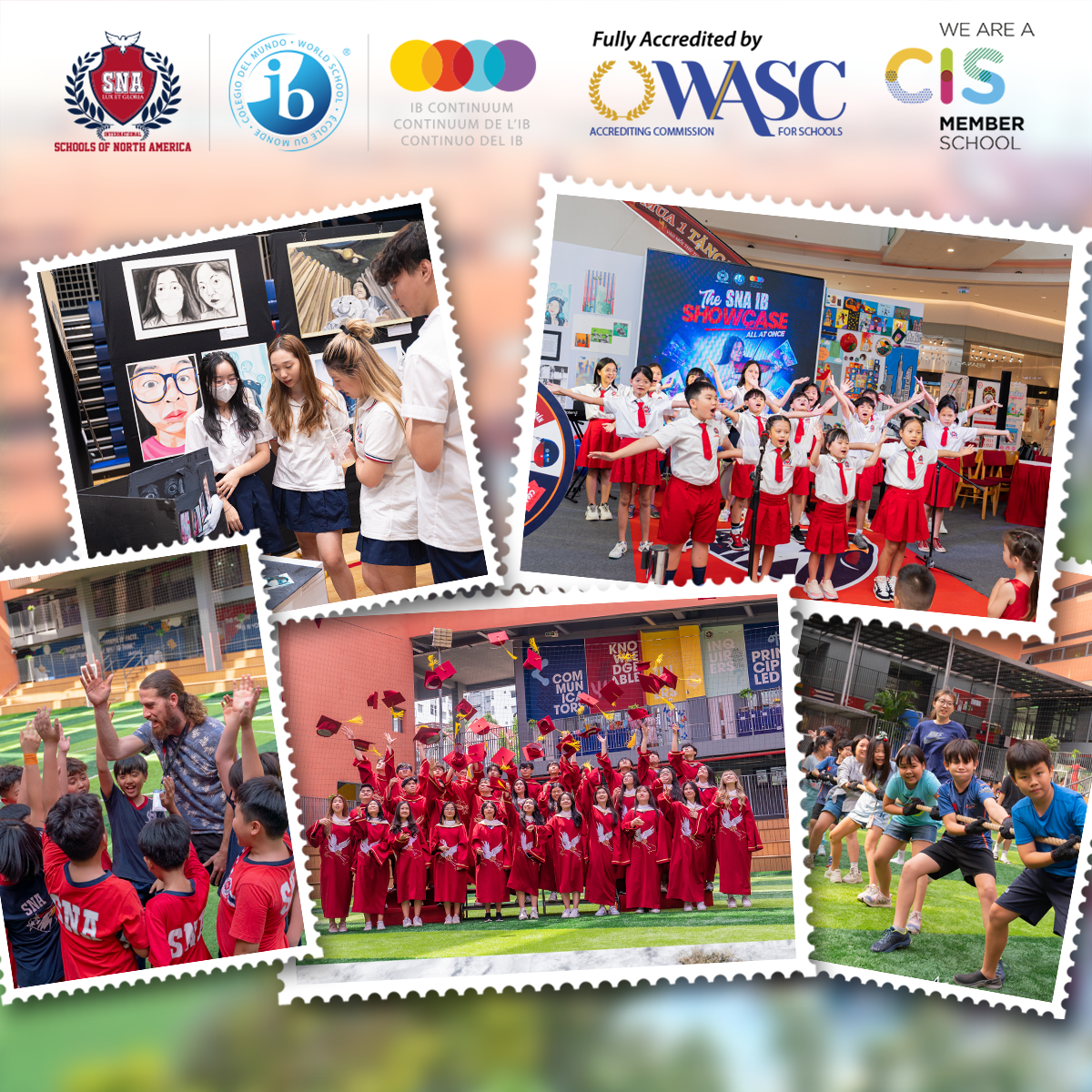 International Schools of North America (SNA) Saigon South Campus is a continuously evolving educational institution. The school also values the feedback of all members of the school community and use this feedback to guide decisions and offerings. The future of SNA is bright, and it will continue to offer the very best academic program balanced with a strong social-emotional program to prepare every learner to not only graduate with honors, but to be fully prepared as future ready global citizens who value their own unique identity, but also walk into any new context with an open mind and able to adapt as smoothly as possible.