Since May 2022, the International Schools of North America (SNA) Saigon South Campus has been officially authorized to teach all three International Baccalaureate (IB) Programmes, from Primary Years to Diploma Programme. The IB Programme is widely recognized worldwide as a comprehensive education programme that equips students with a solid academic foundation and the ability to adapt to the learning environment at leading universities around the world. Let's explore the differences that make the IB Programme a comprehensive education programme with SNA.
IB students' profiles are of young learners who are eager to learn, knowledgeable, caring, and motivated to become successful through rigorous teaching, approach, and special educational support.
1. About International Baccalaureate Programme (IB)
The International Baccalaureate Organization (IBO), established in Switzerland in 1968, is a leading global organization in international education – developing young people who are eager to learn, knowledgeable, confident, and caring about the world around them. The IB Programmes provide education for students from the ages of 3 to 19:
The IB Primary Years Programme (IBPYP) for students aged 3 to 12 – This programme marks the beginning of a lifelong journey, developing children's awareness and appreciation of culture to become active participants in their own learning.
The IB Middle Years Programme (IBMYP) for students aged 11 to 16 – Building a solid academic foundation, the IBMYP develops students' confidence in managing their own learning and connecting theory to real-life situations.

The IB Diploma Programme (IBDP) for students aged 16 to 19 – A future-ready programme that promotes students' eagerness to learn, helping them excel in their careers and lives.

(Resource: International education – International Baccalaureate®, Programme, https://www.ibo.org/programmes/)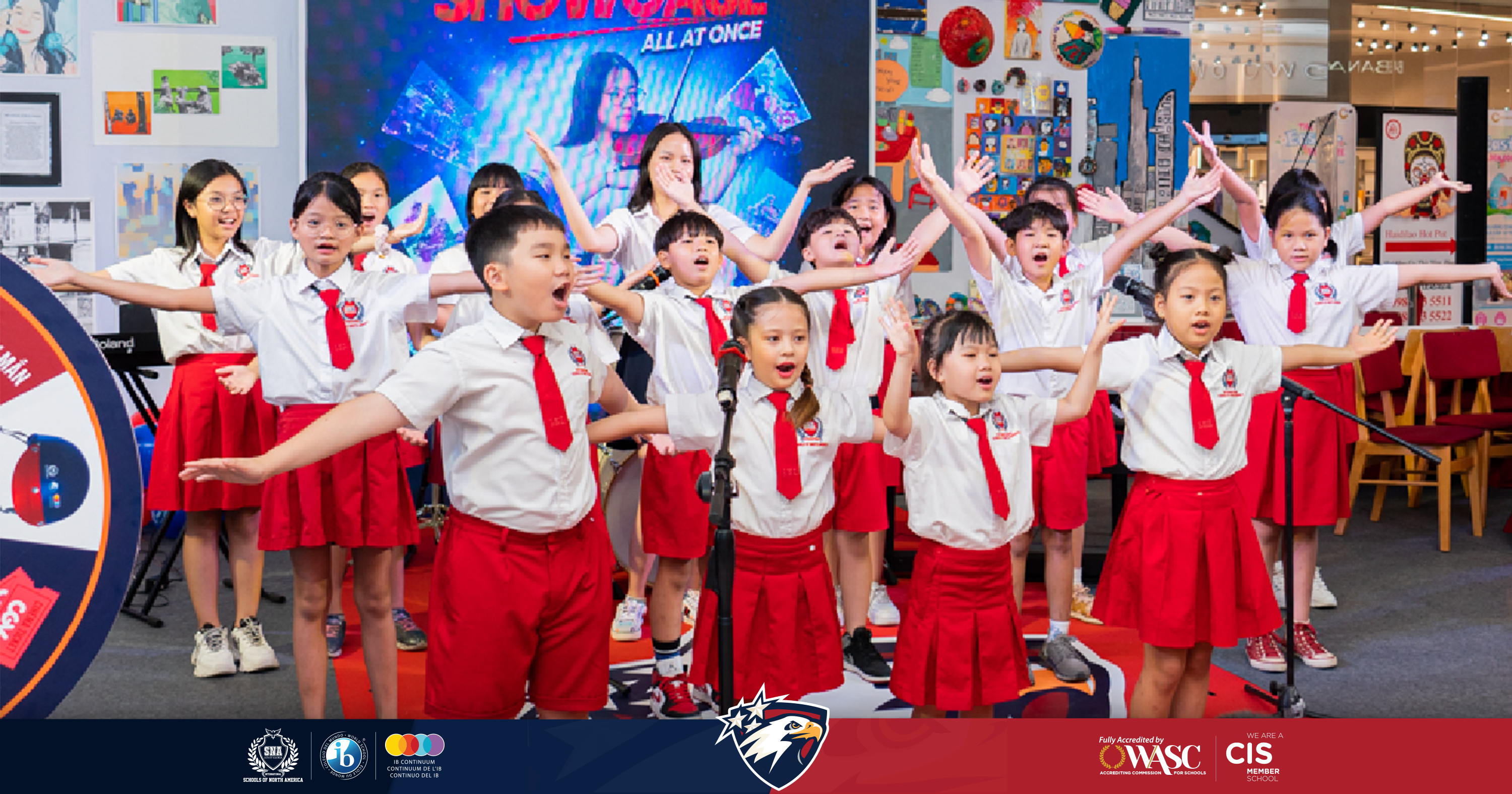 The IB Programme student profile highlights a range of attributes and responsibilities that go beyond academic success. The ten learner profile attributes of the IB Programme are:
Inquirers
Knowledgeable
Thinkers
Communicators
Principled
Open-minded
Caring
Risk-takers
Balanced
Reflective
2. Highlights of the comprehensive education provided by the International Baccalaureate Programme (IB)
The International Baccalaureate (IB) programmes aim to develop young people who are eager to learn, knowledgeable, caring and motivated to succeed. The IB provides students with unique advantages by fostering critical thinking skills, curiosity, and the ability to independently solve complex problems.
The Global International School Assessment (GISA) conducted from 2009-2011 showed that students in the IB Primary Years Programme (PYP) and Middle Years Programme (MYP) achieved better academic results than non-IB students. Further research revealed that IB Diploma Programme (DP) graduates completed university faster than their peers, were better prepared for university-level research courses, and coped better with demanding workloads and time-management challenges. (Resource: International Baccalaureate, Comparing the IB with other qualifications, https://www.ibo.org/benefits/comparing-ib-with-other-qualifications/ )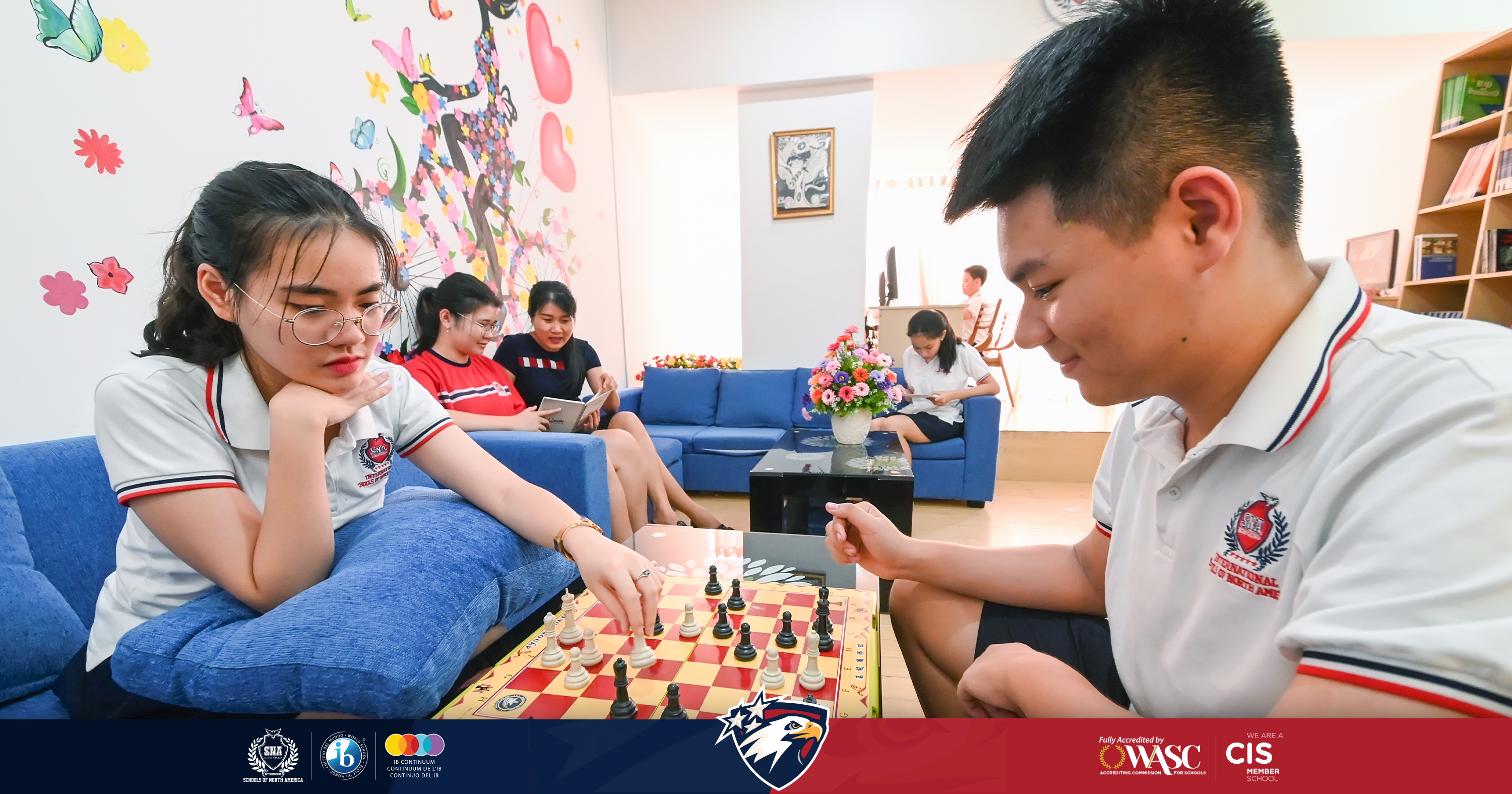 a. The IB programmes are strictly authorized by the International Baccalaureate Organization (IBO) to ensure the highest standards through community collaboration and continuous improvement.
Schools undergo a rigorous authorization process to prepare for teaching one or more IB programmes. When a school is authorized to teach IB programmes, it can be called an IB World School, which means becoming part of a global community of schools, students, and educators who continually learn, grow and develop.
The International Schools of North American (SNA) Saigon South Campus has undergone a rigorous evaluation process to become a "fully IB school" authorized to teach all three IB programmes, including the PYP, MYP, and DP.
b. The IB Program is a continuous international education process:
The IB organization provides a continuous education program, including four programs that have been standardized for over 50 years by philosophy and learning methods, with strong, consistent, and flexible teaching to tailor students' educational paths to their cultural and contextual backgrounds. The programs encourage both personal achievements and learning, challenging students to excel in their studies and personal development. Additionally, students are developed within the international IB learning community to share and learn from others.
c. Combining learning with practicality
The IB programmes are designed to combine theoretical learning with practical experience from research and real-world scenarios. Activities such as exhibitions and essays encourage students to have a global perspective in a complex and interconnected world.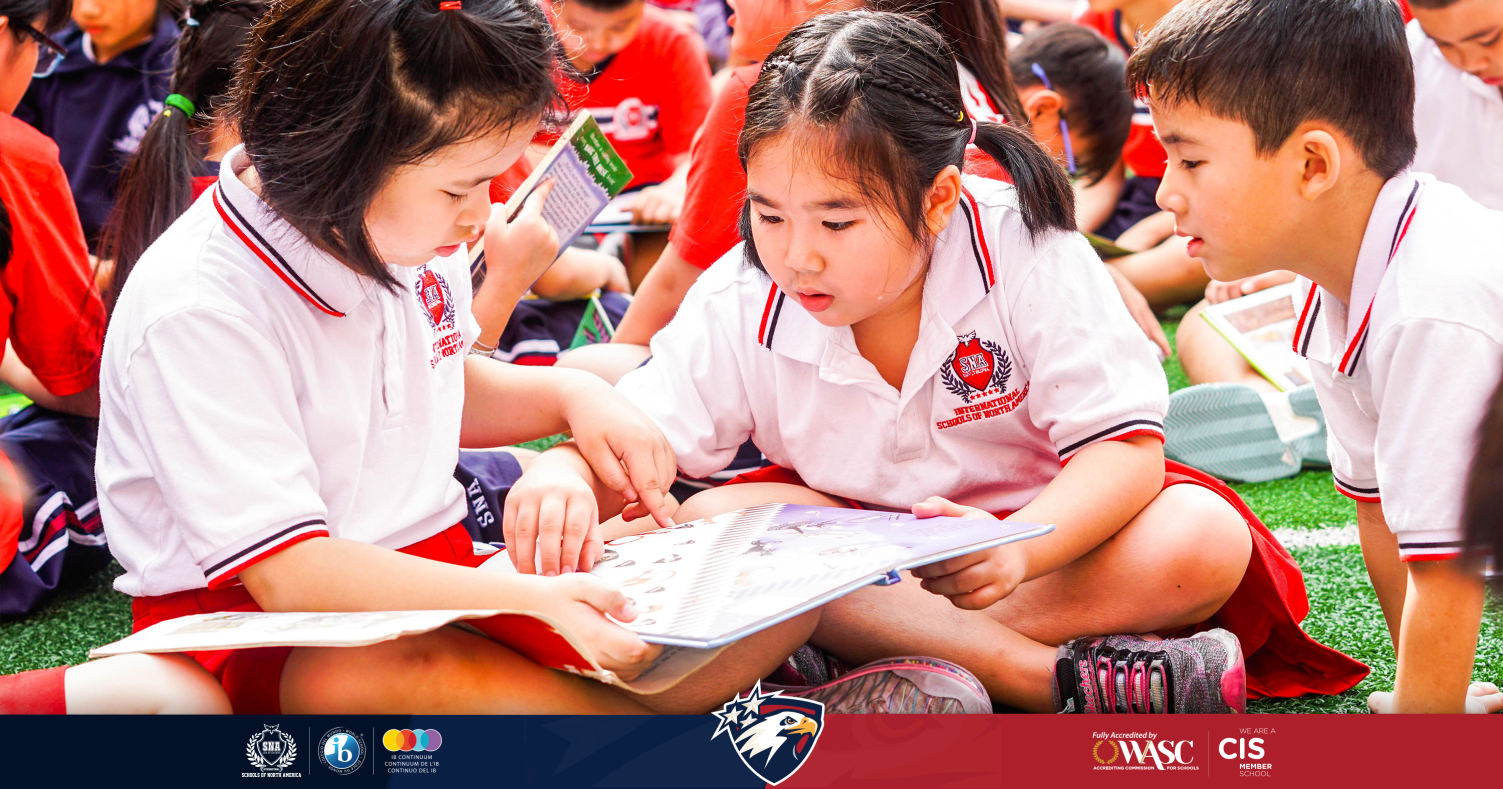 In a MYP Grade 6 physics class at SNA Nam Sai Gon, students were guided through a practical experiment to comprehend the concept of friction and its effects in daily life. The combination of theory and practical experience helped students gain a deep understanding of the subject matter, apply their knowledge to real-world situations, and solve problems effectively.
d. Students learn how to learn 
The educational program adopts a learner-centred teaching approach, which consists of a cycle of inquiry, action, and reflection. The Approaches to Teaching method is facilitated by teachers and includes the following:
Inquiry-based learning: students are encouraged to explore, search for information, and ask questions.
Focus on understanding concepts: exploring and researching concepts helps students connect events and transfer information to new contexts.
Developed locally and globally: students are encouraged to process new information by connecting it with their own experiences and the world around them.
Emphasis on effective teamwork and collaboration: this promotes teamwork and collaboration among students and the collaborative relationship between teachers and students.
Elimination of barriers to learning: teaching focuses on comprehensive and culturally diverse teaching, affirming the identity of each student and providing opportunities for them to develop and pursue individual goals.
Through this teaching approach, students develop skills such as critical thinking, communication, research, self-management, and social skills, both inside and outside the classroom. Throughout all IB programs, students develop approaches to learning skills and attributes of the IB learner profile. They are challenged to think critically and learn actively in a flexible environment that transcends disciplinary, cultural, and national boundaries.
As part of the IB program, students are responsible for their own learning and understand how knowledge is constructed and reinforced by the unique Theory of Knowledge (TOK) course. The Theory of Knowledge course helps develop critical thinking skills about the nature of knowledge and issues that are commonly considered as truth.
By being authorized to teach all three levels of the International Baccalaureate programs, from elementary school to high school, the International Schools of North America SNA is building and perfecting a comprehensive international education environment for all-rounded students. To register for a school visit and learn more about the IB program at SNA, please contact the hotline at 0964 466 014 or fill out the information at https://sna.edu.vn/en/register-for-admissions-counseling/