When deciding to study in the boarding section, students undergo significant personal transformations. Despite the drawback of being away from home, this very aspect can become a strength if students effectively utilize their potential. With a boarding section that constantly evolves and offers diverse activities alongside the International Baccalaureate Programme, students can mature and effectively enhance their soft skills. In the following article, let's explore the benefits of boarding at the school and the new activities designed for students. 
Learning Independence and Life in Routine 
Part of growing up is learning to organize our own life. In a boarding setting, students embark on an adventure of arranging and structuring their time. This process holds great significance for students during their formative years, as they develop skills that prepare them for the future. 
Initially, students may encounter various uncertainties. However, with time, boarders learn to adapt to the school's rhythm and manage their class schedules, meals, and after-school activities. They realize their ability to live independently, maintain a tidy living environment, handle weekly laundry, and utilize their free time effectively. This strong foundation prepares students who aspire to study abroad, ensuring they do not struggle when starting their independent lives and maximizing their potential during their university or post-university journey.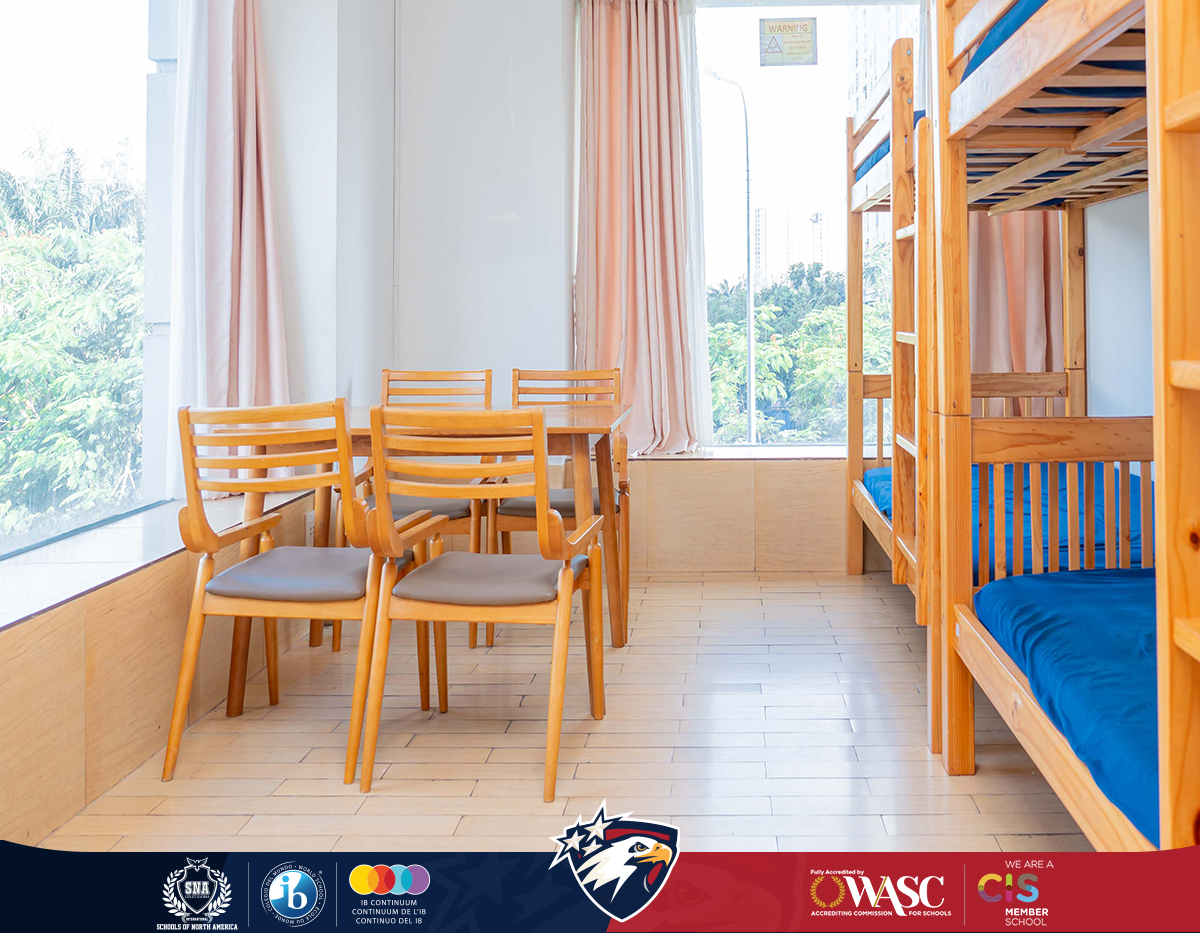 At SNA, students receive support and a structured study schedule tailored to their individual needs. Each morning, students wake up to their personalized wake-up music, engage in personal hygiene, and then go to the school, located approximately 300 meters away, for a nourishing breakfast to prepare for the day's activities, which begin at 8:15 a.m. Boarders have a productive day of learning and vibrant extracurricular activities until 3:15 p.m. when they finish their eight class periods. Upon returning to the boarding section, they have personal time to exercise, rest, study, or other activities based on their own arrangements and adjustments. Dinner takes place before 7 p.m., allowing students additional time for self-study or personalized guidance according to the teachers' plans. 
In the academic year 2023-2024, International Schools of North America (SNA) Saigon South Campus also enhances educational support activities to ensure students make meaningful use of their study time. The school offers a Tutoring Program after school hours, with two to three sessions per week, involving subject teachers and English teachers, at no additional cost. 
Building Friendships and Engaging in the International Community 
The boarding community fosters strong friendships through mutual development and learning. When a community of friends lives and studies together, they influence and motivate each other. Boarding students can do homework together and challenge each other in their learning process, expanding their knowledge and deepening their understanding of subjects. Studying with friends brings a sense of competition and greater challenge compared to doing homework alone at home. Recognizing this, in this academic year, the International Schools of North America (SNA) Saigon South Campus has introduced the "Buddy Programme" to support integration for elementary school students in particular, as well as all new boarding students during their learning journey at the school. In addition, students also receive Psychological Counseling from experienced Well-being Counselors.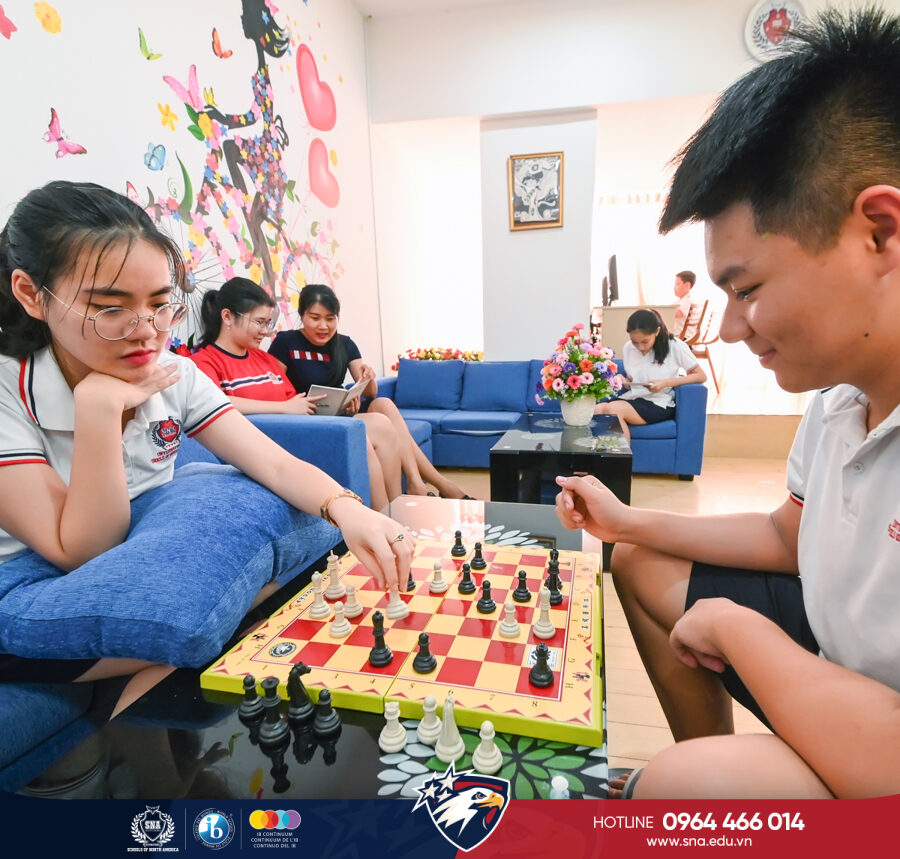 Friendships are also strengthened through extracurricular activities. "Boredom" is not in the vocabulary of boarding students. Their free time is filled with choices that promote physical and mental well-being and bring joy. The school's facilities provide opportunities for students to participate in sports, play chess, and read books from the library. Particularly in this academic year, the school has increased the frequency of bi-weekly extracurricular activities exclusively for boarding students, enhancing connections and mutual learning. These extracurricular activities also help students explore their interests and passions, making it easier for them to succeed in a talented and diverse life. 
Boarding at an international school also allows students to develop within an international community with friends from different languages and nationalities. SNA's boarding students form a global family of passionate individuals who share a love for learning and care for each other. 
Ensuring 24/7 Safety Supervision 
The boarding area is ensured by boarding staff, who accompany and monitor the students' developmental journey. The boarding staff members have extensive experience in caring for new boarding students and providing full support throughout their stay. Throughout their academic and personal growth in the boarding area, students are guaranteed safety, guidance, and support from all teachers and staff members of the school. The school is committed to monitoring and ensuring the safety of students' development, assisting them in building and balancing their lives.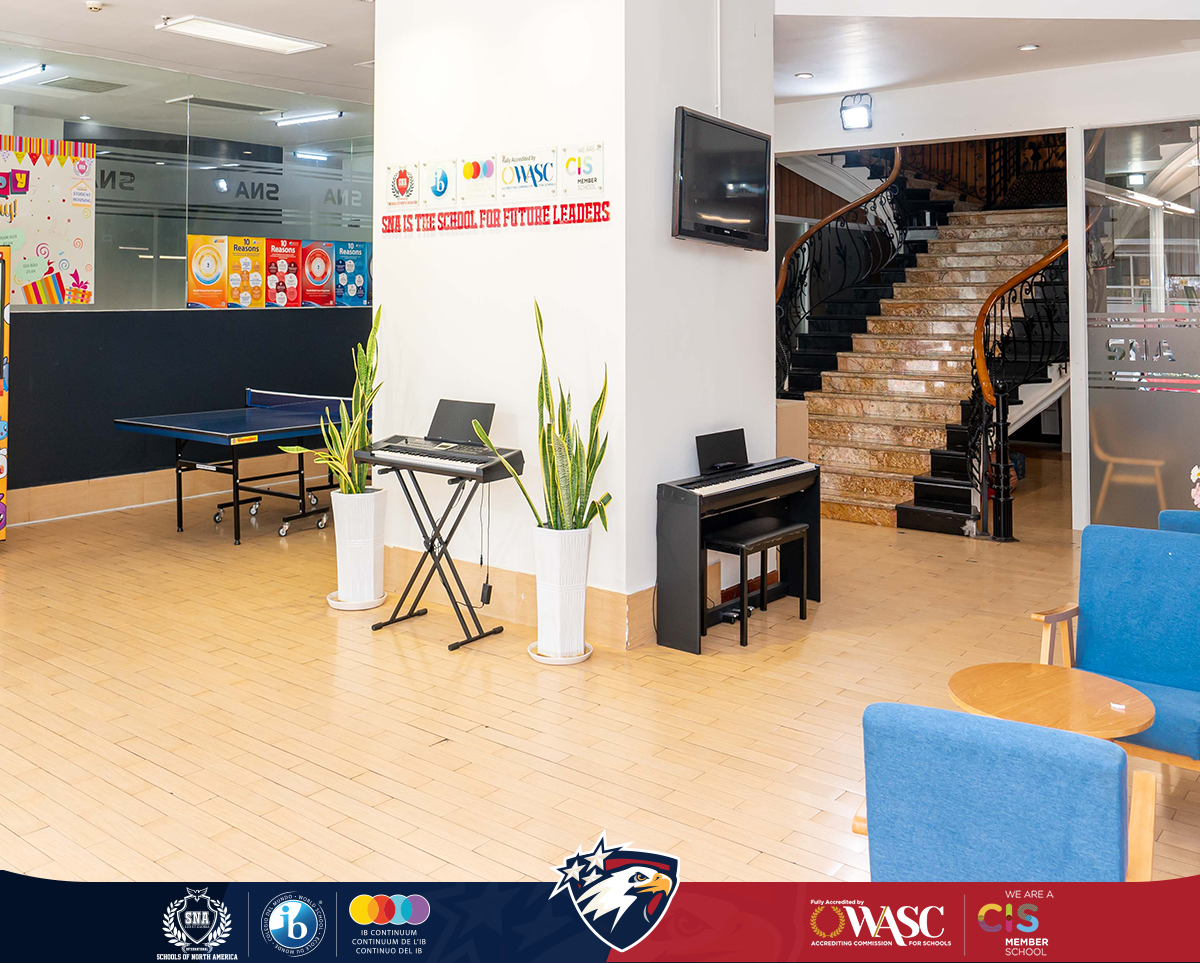 The safety of students is the top priority when attending boarding at SNA. In the 2023-2024 academic year, the school has a Weekly Report sent to parents of Elementary School students who are studying at the school, providing reassurance to parents when their children are boarding. With close monitoring from the school, parents from all provinces throughout Vietnam or from different countries around the world can feel completely at ease when their children study at the school. 
Being authorized to teach the IB Programmme continuum, the International Schools of North America (SNA) Saigon South Campus meets the educational needs of foreign students or those living outside Ho Chi Minh City with its international standard boarding facilities. The boarding area covers a total area of 1,640 square meters with around 24 rooms, including common areas, a dining hall, a laundry room, and separate sleeping areas for male and female students. The rooms are fully equipped with amenities such as beds, mattresses, desks, chairs, TVs, computers, etc. Ready for the academic year, SNA's boarding facilities will help students develop their skills comprehensively, and parents can have peace of mind when choosing the International Baccalaureate (IB) Programme for their children.