Instead of sending their children to study abroad, many parents choose to enroll them in international schools to ensure the quality of education and meet the degree requirements of universities worldwide. It can be said that investing in their children's education at international schools is a form of "on-site studying abroad" that brings many worthy benefits. Let's explore four advantages of studying at international schools with SNA for parents to consider. 
In recent years, parents have recognized many weaknesses of the "achievement disease" at public schools. On the other hand, international schools demonstrate many advantages that help students discover themselves, think independently, and develop comprehensively through diverse extracurricular activities, community activities, etc. 
1. Inspiring Learning Facilities 
One of the most apparent benefits of studying at international schools is the high-quality, clean, and modern facilities. Facilities play an essential role in simulating and visualizing lectures to help students maximize their learning potential. Students no longer face reasons such as lack of facilities and learning equipment for practical research in their subjects. Schools are usually equipped with full-function rooms, labs, dance studios, swimming pools, football fields, gymnasiums, libraries, dormitories, etc., to ensure the best conditions for learning. In addition, being invested in modern infrastructure ensures the safety of health and mental well-being during the learning process at school. Security camera systems, hygiene standards, food safety, etc., are also factors that international schools ensure and regularly improve to bring complete peace of mind to parents when entrusting their children to study at school.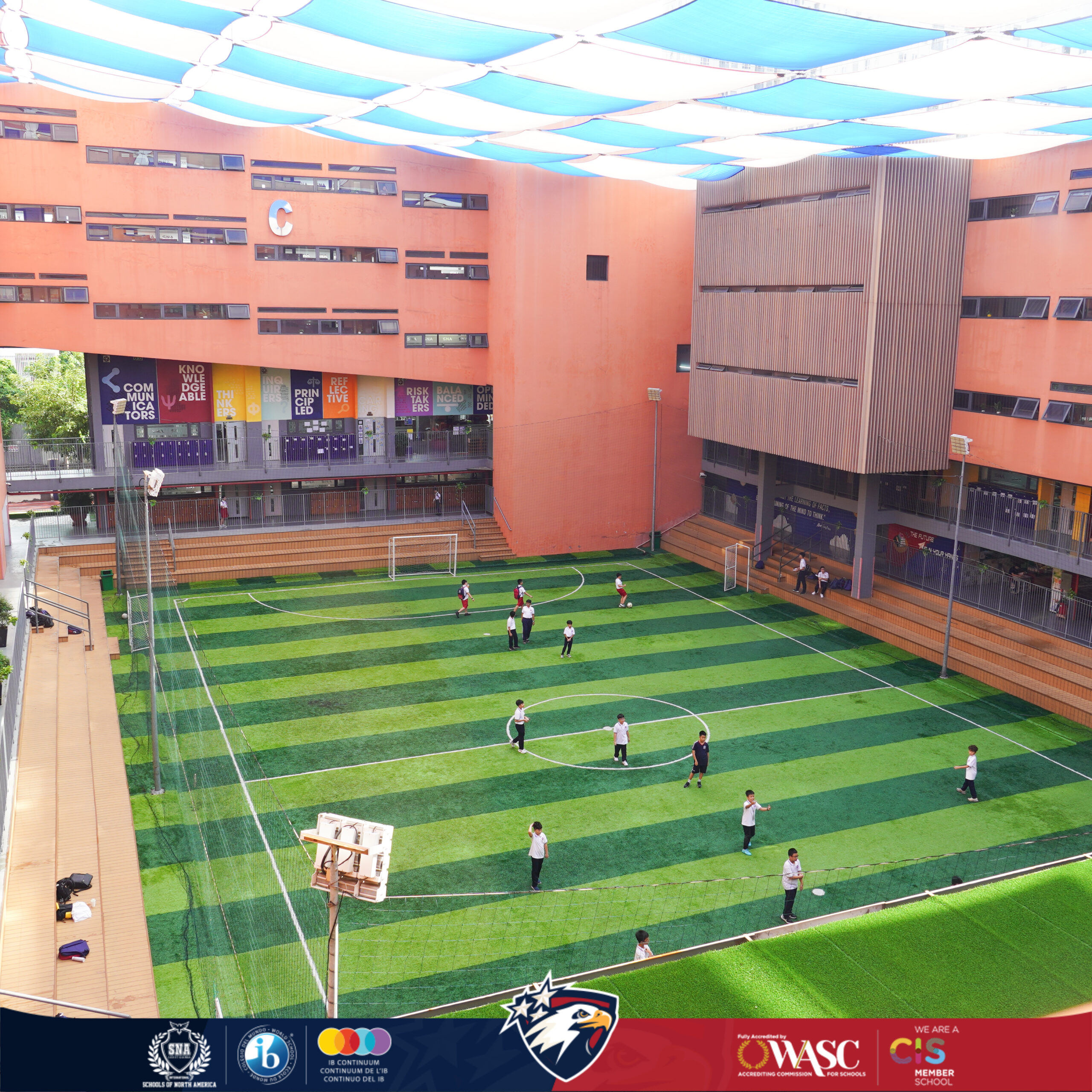 International Schools of North America SNA affirms the quality of modern and advanced facilities with accreditation from the Western Association of Schools and Colleges (WASC) since 2021. WASC's recognition and accreditation not only comprehensively evaluate the education program but also the fields of management, health care, welfare, human resources, facilities, and extracurricular activities to ensure always meeting the high-quality education standards. With WASC's quality accreditation, we are confident in providing the most comprehensive learning environment for students when studying at SNA. 
2. International Curriculum 
In addition to modern facilities, international schools usually teach curriculum that has been accredited and recognized in some countries or worldwide. Modern and advanced educational methods will help students easily integrate into the international community with a multidimensional perspective. In addition, schools carefully recruit teaching staff who meet the school's degree standards and have years of experience teaching in different countries. From there, students are connected with teachers, friends both inside and outside the country, and adapt and integrate with diverse cultures in the future. Students are encouraged to explore their own values in a multicultural community, develop language skills, always question the world around them, and increase emotional intelligence through social activities in international school programs.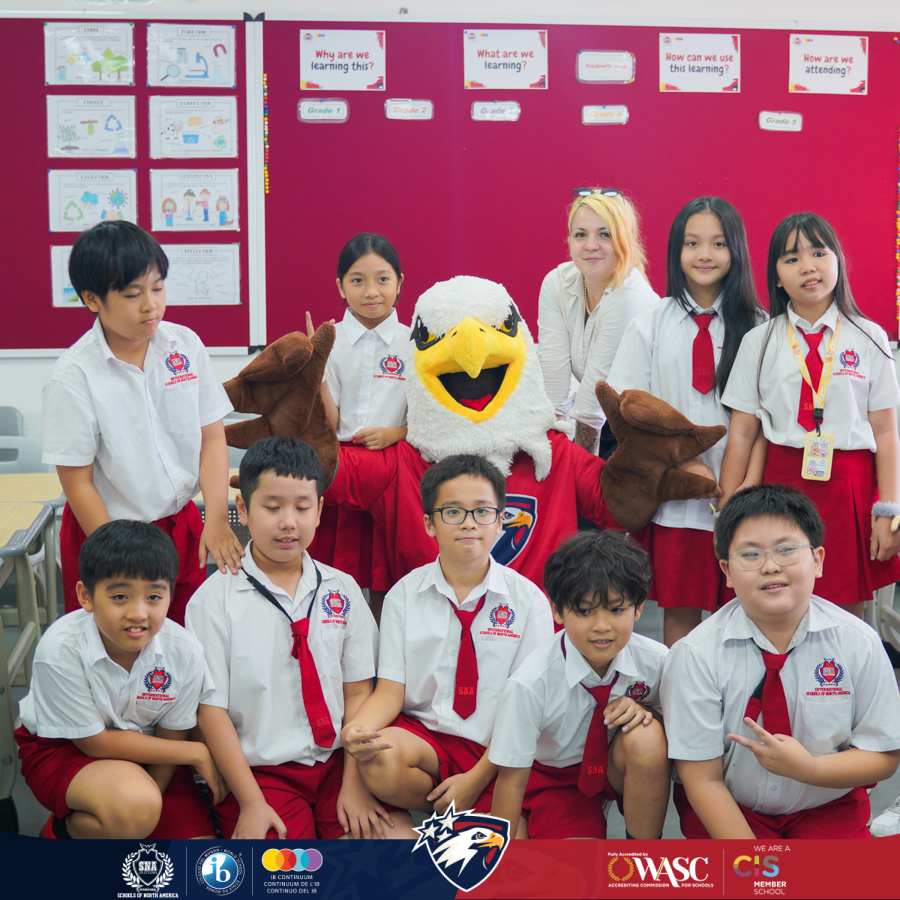 Since 2022, International Schools of North America SNA has been officially authorized to teach the prestigious International Baccalaureate (IB) Programme. With over 5000 IB schools worldwide, the global IB school community develops well-rounded, caring, knowledgeable, and active students. With the inquiry-based, action-oriented, and reflective teaching approach, the IB program builds a comprehensive student profile with 10 elements that meet the needs of the times such as inquiry, diplomacy, self-reflection, balance, risk-taking, challenge, etc. The globally recognized IB program will help students feel confident when having many options for top universities in different countries. 
3. Diverse Co-curricular Activities 
International school students not only learn academic knowledge but also discover their special abilities. In addition to ensuring academic knowledge, international schools create opportunities for students to participate in extracurricular activities. From there, students develop soft skills, talents, hidden interests, accumulate knowledge in real-life situations, and enhance their study abroad profile. Investing in international education is also an investment in increasing children's practical experiences. 
At SNA, we believe that learning is not just about textbooks and classroom lectures. Learning comes from all aspects of life and extracurricular activities, and outdoor activities. Currently, we have more than 60 co-curricular activities such as soccer, basketball, yoga, visual arts, dance, public speaking clubs, etc. Moreover, when students have additional needs for extracurricular development, they can propose to the school for consideration and expansion to promote their development.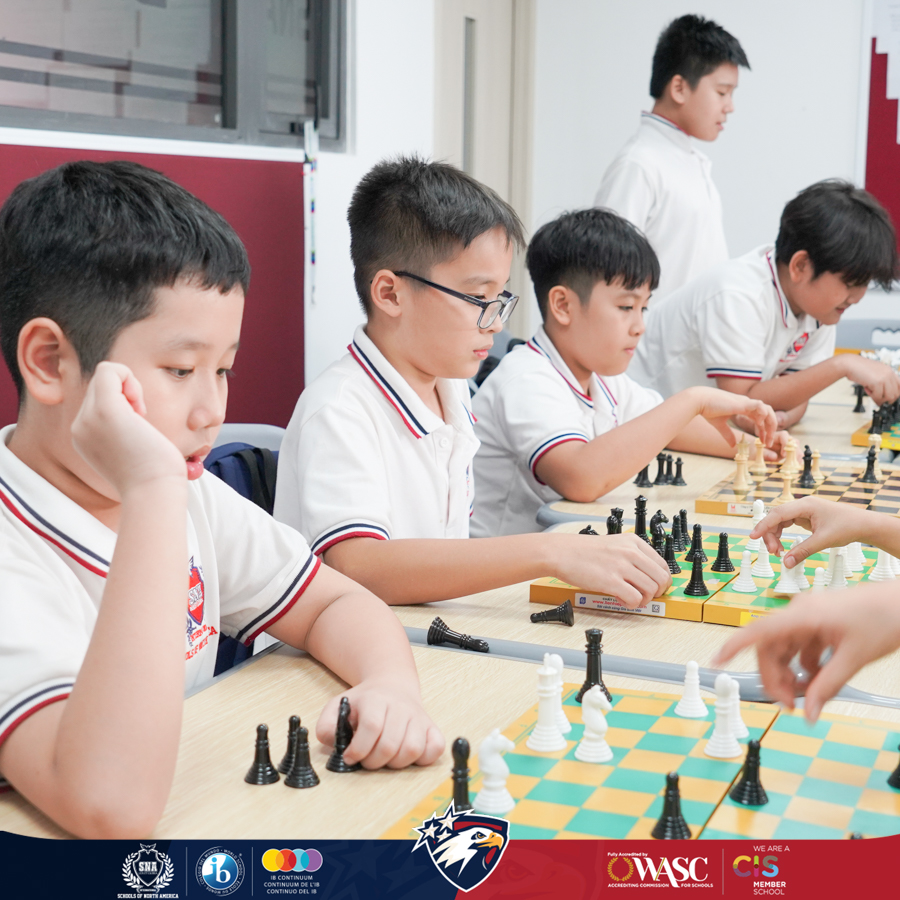 4. Global Recognition Of Qualifications 
The most significant benefit of investing in international education is the accumulation of qualifications recognized worldwide for students' continuous learning process. The most important thing after studying and honing skills in an international environment is the recognition of academic achievements by universities worldwide. With this advantage, students can expand their options and transfer to other universities and countries globally. Therefore, parents can be more confident in their investment choices when guiding their children to study abroad in the future. 
With an IB Diploma Programme, students will have more opportunities to apply for direct admission to some domestic and international universities. When possessing good academic achievements recognized by the International Baccalaureate DP, students also have the opportunity to be considered for scholarships at universities in the United States, Canada, New Zealand, etc. With more than 17 years of establishment and development, International Schools of North America SNA has had many students who achieved commendable results to receive the IBDP and be admitted to many universities worldwide such as Monash University, Fordham University, British Columbia Institute of Technology, etc. 
Sending children to study at international schools provides many benefits, from developing language skills to comprehensive personality and diverse extracurricular activities. The cost of the learning journey may be higher than regular schools, but the quality is entirely worth it. Therefore, if parents want their children to experience "studying abroad at home" to familiarize themselves and easily integrate into a multilingual, multicultural learning environment in the future, then international schools can be considered the best choice.